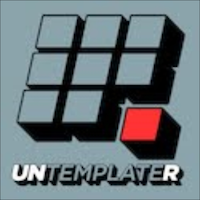 The hardest thing about wanting an untemplate life is dreaming about it while sitting in a sea of cubicles, dealing with people that too-closely resemble characters from Office Space. You know there's a better way, and this site is proof. But getting there, with the responsibilities that are a part of the real world, make it harder to get out of the rat race. There's one solution that I've found to make it work: take on a 5-to-9 job.
I define a 5-to-9 as a business (or a series of businesses) started to achieve the goal of moving into operating it full-time. This can be starting a few consulting gigs, forming a high-potential start-up or doing an apprenticeship that can give you the skills and contacts to eventually make it a real gig. These have to be things that you love and are willing to sacrifice a great deal to do.  The short-term pain is worth the opportunity to live the exact life you want to live.
I started my 5-to-9 three years ago after a spectacular business failure, forcing me to find a standard 9-to-5. While I was fortunate to land something that was both interesting and paid the bills, my laser-like focus on entrepreneurship let me to begin consulting with start-up companies (writing business plans, developing brands and brand strategies, etc.). I eventually helped to found a company, working 20 hours a week to develop and implement a marketing strategy launched on four continents.
This experience has been a huge help in my 5-to-9 career. The success of that one project has led me to network with other start-up companies where I live, which has also led to other consulting gigs. I'll have the opportunity to make this my career, with a mixture of consulting work and forming a couple of start-ups in industries I love.
What does it take to have a 5-to-9?
Here are a few things to guide you:
Passion – 5-to-9 jobs are stressful and sometimes overwhelming. If you're not passionate about what you're doing, it will be very hard to get the energy you need after a long day at work. If you're killing yourself to make it happen, you have to know it's worth it.
Money – Do you need to be paid and, if so, how much? In many start-up type projects, getting things off the ground is about sweat equity rather than earning cash. If you're helping someone else with their company, get your hands on some equity. If you have to be paid in cold, hard cash, research others' fee structures to figure out what you're worth on the market. Don't undercharge — you'll end up resenting the project that you've committed to.
Time – Determine the amount of time you have available to do the work. You might have to work weekends or on your lunch hour to make it happen. The more realistic you are with yourself, the better job you'll do and the more likely you'll be able to make the transition to your passion full-time.
Energy – Working a 5-to-9 take an incredible amount of energy, stamina and focus. Energy drinks won't be able to carry you through –- you have to be able to handle the load. That means developing the type of mental and physical toughness to handle up to 18-hour days.
Stress tolerance – You'll have to be able to handle inflexible deadlines, the constant nagging in the back of your head that you need to be completing a project, and the inevitable bumps that come with working with others. Find ways to increase your stress tolerance, whether it's meditation, regular trips to the gym or some quiet time in front of the tube.
Finish line – Establish your finish line. It could be a specific date on the calendar or an amount of money you need to collect every month to make the move. Constantly remind yourself of this goal by posting it in your cubicle, on your bathroom mirror or, a trick I've learned — set the background image on your mobile phone to remind you to make it happen.
Bottom line — the 5-to-9 isn't the easiest job to do, but it is incredibly rewarding, especially when it gives you the opportunity to live the Untemplater life. Once you're successful, you can make the jump to full-time on your own terms, giving you the type of flexibility that you can't find in cubicle hell.