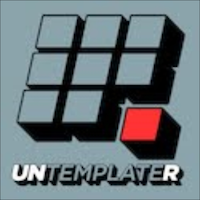 I've taken a short break from my series "8 Ways to Avoid Mediocrity" to write a post about HBO's new show "How to Make It in America", pitched as Entourage meets NYC's Fashion scene. I must say, there's something very genuine and inspirational about the show. I think it's a  great show for entrepreneurs to watch who are working to get something off the ground.
Besides its entertainment factor, while watching each episode, I couldn't help but notice some motivational gems that I felt should be shared with the Untemplater audience. So, here they are:
***
8 Gems of How to Make It in America:
Gem 1: Everybody's got ideas. Don't tell people what you're going to do, show people what you've done.

AND Don't let one failure hold you back from trying again.

Gem 2: Put yourself out there and create opportunities to be noticed.

Gem 3: What's your plan? Think outside of the box.

Gem 4: Put in the necessary amount of time to work at your craft.

Gem 5: Often times it's not your first idea that will hit. It could be the second, third, or fourth, but if you don't stick it through, you may never know.

Gem 6: When you lose one thing, you gain another. Keep your head up.

Gem 7: It's never going to be easy. Bank on going through a roller coaster ride.

Gem 8: Roll with the punches. Never give up.

***
For those of you who have watched the show, have I missed any gems? For those who haven't watched it yet, I encourage you to do so. You'll love it.