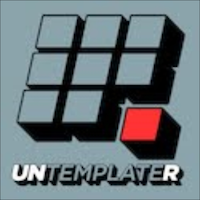 There is one single, golden moment that will change your life as an entrepreneur.
No, it has nothing to do with finishing your product — though having something to sell never hurts.
No, it's not the day you move out of the hovel you have been holding up in into a place with desks and chairs and running water.
No, it's not even when you get your first customer — whichever half-insane person you managed to convince to test out your dream and actually pay you for it.
All of these are necessary, beautiful moments but none of them will really change your life.
What's the answer then?
To get there, I am going to need you to do me a big favor and take out a sheet of paper. I know, stay with me here. Now, write down everything that you spend money on in a month. Everything, even down to that pint of Triple Chocolate Ice Cream you buy to help make the voices in your head go away.
Now, add up all of these expenses and think about what your life would be like if you knew, beyond a shadow of a doubt, that the income you made from your business every month would cover them, that you would never have to worry about anything on this sheet again.
If that is a smile on your face then you get it.
Entrepreneurs tend to dream of the millions they will one day make, and the ignore the fact that millions very rarely brings happiness. What does bring happiness is peace of mind, knowing that to the degree that you can be, you are safe, secure and generating the income you need to live the life you want to live.
In the parlance, this calculation of income versus burn rate is called "runway," the amount of space you have left in your bank account before your business becomes insolvent. The moment, the very second these numbers match, your runway becomes infinite and you can stop worrying so much about whether you will have a roof over your head and stop fretting about the long-term effects of subsisting on double cheeseburgers.
Instead, you can start thinking about growing your business with the patience and foresight that is required to be successful in the long term.
What's the lesson?
Before giving in to your champagne and cavier dreams, take some time to explore the reality of your runway and start making plans to expand it even if it means putting off the Benz for another few months.