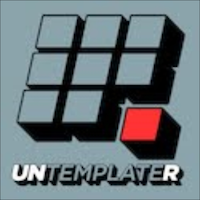 Three years ago I got my first sweet taste of entrepreneurship.  I was a 4th year undergraduate at UCLA, and I had successfully established Bruin Consulting and the first Undergraduate Case Competition.  There is no high like startup success.
Two years ago I got my first bitter taste of entrepreneurship.  We were 1 year out of college and watched our startup FD Career fall to pieces because of a lack of funding, no designer, and no clear cut business model.  There is no low like startup failure.
"Entrepreneurship is not a career, it's a way of life"
Entrepreneurship is anything but glamorous.  For the past two and a half years I have been in the trenches pushing my company forward.  At times I've had to go on a pure $5 subway diet for a month just to conserve clash flow; other times the executive board has yelled at each other and torn each other to pieces because of a disagreement in company direction.  Each day, the roller coaster ride of entrepreneurship presents a new challenge that has to be overcome.
If this sounds scary to you, I'm not surprised.  Entrepreneurship is NOT for the majority of people.
If this sounds exciting to you, then you're one of the few people that may have what it takes to build a successful company.  This series is your insight into the successes and failures I've had as an entrepreneur.  I hope that the knowledge I pass on to you will allow you to bypass my failures and become a better, more versatile entrepreneur.
What you can expect from this series
For the corporate professional trapped in the 8am-6pm cubicle…
I know how you feel.  My friends and I graduated and became Investment Bankers, Consultants, and Accountants.  I was so proud to get an offer from a top-tier consulting firm that I thought I was going to work for the rest of my life up the corporate ladder.
The first month of work slapped me right in the face.  A first year analyst must literally succumb to grunt work in order to move up the corporate ladder: building binders, making copies, and creating power-point presentations.
I left the corporate world and successfully built my own company.  This series will show you how to leave your job, build your startup, and survive long enough until you make it or ultimately fail.
For the undergraduate or professional who has no idea what she wants to do with her life…
Don't worry, it's perfectly natural to feel this way.  Many times I've found myself staring in the mirror, asking myself what the hell am I doing with my life.  Let me repeat, this is perfectly natural – we've all been there.
The true measure of a man (or woman) is how you respond when life gives you s—.  This year I was thousands of dollars in debt from student loans, my company lost its lead developer, my Mom lost her house so I had to find a way to help her pay the mortgage, and my girlfriend had it up to here with my startup ambitions.  Yes I panicked and felt stressed beyond belief, but I managed to make it out of that dire situation better than I ever was before.
This series will show you how to build a startup that you're proud of and deeply passionate about.
For the person who wants to start a company but has no idea where to start…
This is your home.  This series will get you from idea to realization.
Sure I can refer you to E-Myth Mastery by Michael Gerber or The 4 Hour Work Week by Tim Ferriss.  I've read both of these books and they're incredible for the young entrepreneur.  But there was always something missing when I read these books – I just couldn't relate to the authors.
They're much older than we are and have already accomplished so many great things that they make entrepreneurship sound so easy.
I, on the other hand, have not had a successful exit yet.  I'm 24 years old and have struggled to get to where I am today.  I'm no where close to 'making it' yet, but I've sure come a long way:
Built and launches FD Career and Viralogy
Built and ran an internship program for young undergraduates
Received funding for Viralogy
Built a social media marketing agency that generates $1.2 million in revenue per year
Written for Mashable and Personal Branding Blog
Spoken at Social Media Strategies, YPulse Young Entrepreneur, and Web 2.0 San Francisco conferences
This series will cover every hurdle that I've jumped through and every strategy that I've employed to build an internet startup.
Check out all of the posts in the series here: Young Successful Entrepreneur Guide
–
Thank you so much for joining me on the startup journey and I hope to learn and grow from each other in many posts to come.