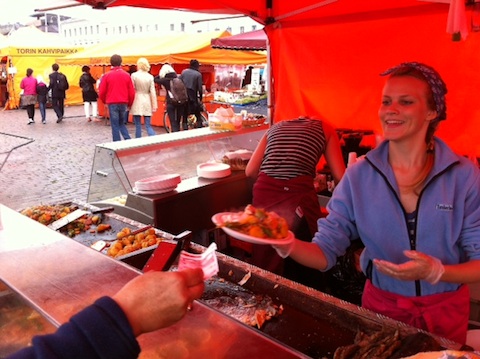 As entrepreneurs, it is easy to get distracted from the main thing. The main thing is to create a unique product and service that the market desires and then to sell that product to the market on a consistent basis. Sales are the lifeblood of any company.  You can have the best product or service in the universe, and if you cannot sell it to customers, the business will fail.
Therefore, the entire sales process from initial marketing efforts to the exchange of cash for the product or service must be a seamless, fully integrated experience that is enjoyable for the customer. If the purchasing process is full of glitches and complications, an entrepreneur can find customers at the checkout lane suddenly walk away due to frustrations and contempt.
One specific aspect of the purchasing experience that entrepreneurs must consider is the ability to process credit card payments via a merchant account.
What Exactly Is A Merchant Account?
A merchant account is simply a bank account that allows businesses to accept payment via debit cards and credit cards.  Commonly, small business owners can be hesitant to set up a merchant account due to the preconceived notion that high fees will erode profits. This simply does not have to be the case.
It is true that some companies which provide merchant account services do engage in unethical business practices, such as charging huge hidden fees and other non-transparent pricing schemes. Therefore, it is case critical that small business owners conduct extensive due diligence in order to make sure that the merchant account company is fully transparent on all fees and commission structures. 
Two Points To Consider In Due Diligence
As you work your way through the due diligence process in determining a suitable merchant account service, there are several areas to consider when examining companies.
1) An agreeable fee schedule. The fears of huge hidden fees eroding monthly profits is a legitimate concern. Make sure to fully investigate not only the flat per-transaction fee, but also all hidden fees, penalties, etc. The hidden fees and penalties are typically in the fine print, so it takes a bit of investigation to find these.  Once you read through the entire contract, make sure to contact the company to ensure these are all the fees.
2) Good customer reviews. In today's online tech world, customer reviews are huge.  Prior to the internet, vetting companies was difficult.  You would have to contact a company and ask for direct references, but what company is going to hand you a bad reference?  Today, however, the internet has forced companies to be transparent in this regard, as they have little power over online reviews.
Therefore, make sure to do a full search online to ensure the company you are considering has been fair and transparent with earlier customers. One bit of advice with online reviews—don't be scared of a few bad ones. Competitors will often write false reviews to direct business away. Finally, only those with the biggest angst will write negative reviews. Those who have a good experience will probably not bother. If the overwhelming majority of reviews are positive, you are probably considering a pretty decent company.
Allow Your Customers To Purchase With Confidence
Accepting credit and debit cards is an essential component of an overall successful business. Customers do not want to be convinced of purchasing your product or service only to come to the actual purchasing phase and be disappointed with a lack of options or a clumsy checkout process.  y conducting quality due diligence, you can safeguard your company against illegitimate merchant account servicing companies and partner with a true professional.
Any small business owners out there who have a merchant account? If so, please share your experience, pros, cons, and costs if possible.