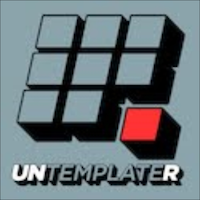 The following is a special guest post by Robert Granholm. In his own words…
Robert Granholm writes at IT Arsenal where he provides tech support, guides and best practices for internet users and online entrepreneurs.
Enter Robert.
###
Quick survey, what do you spend more time in front of than anything else on a regular basis? I bet it's something digital. I bet it's something you work on, or play on, or socialize on. I bet it can crash, or burn, or be erased.
The answer is that most of us still don't, or we don't do it well enough even though we know we should.
The Fastest Way to Lose Everything
Do Nothing.
Let's Face It
Although we're working out butts off to free our lifestyle and do what we want, we pour a lot of our lives into our computers, yet it's consistent that only %50 of us backup. It's like anything else, way in the back of our minds and out of sight, until we're screwed.
It's not painful and you're not stupid, so enough with the shock stories, here's your full fledged punch in the gut to get a backup system in place right now.
Need Help?
Information abounds on the available backup tools out there. Some online favorites are Dropbox, Time Machine, Carbonite, SugarSync, Mozy, and more. I could actually list a hundred websites and software that will back your computer up, but the most important thing is that you take action. So what are you waiting for? Start now!
P.S.
As you plan your backup system, keep these things in mind!
Automate It
It's in our human nature to screw up. Our backups don't have to be human. Always set up a plan to automate your backups.
Have More Than One Copy
One backup isn't enough. It's common practice to have 2-3 backups at all times and in different locations! Don't be afraid to use multiple services. The more the better.
Practice Catastrophe
You don't have to do it often, but give your backups a catastrophe test. Once every few months try restoring as much data as possible as if your computer had all the sudden crashed. Test to see if there are any errors or issues or missing files.