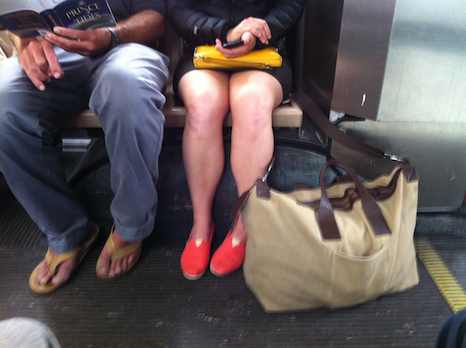 Over the weekend as I was sipping some tea, I got to thinking about the relationships in my life and those that I've observed.  There are a lot of reoccurring themes that either make or break a partnership, and I bet you've experienced a bit of both.
What I've experienced is the more we learn about ourselves and those around us, the more healthy partnerships we have for the long term.  And the partnerships that we're a part of that survive through thick and thin, adapt, grow, and get stronger with age are simply priceless.
The Binds Of Brotherly Bonds
Once when I was traveling, I happened to see a show by a band named Journey South.  If you haven't heard of them before, Journey South is a pair of brothers hailing from a small town called Middelsbrough, England. They were a finalist on X Factor UK in 2005 and Simon Cowell signed them to a record contract! On March 26th, 2006, their debut album entered the UK Albums Chart at No 1, selling 216,000 albums in its first week.  …Unfortunately, that was the peak of their success.
Journey South is an excellent cover band, but I think their greatest opportunity has passed them by.  What's the relevance?  Well when I saw them perform, I couldn't help but wonder what they could have done differently to achieve greater success.  It seemed so obvious to me that Carl Pemberton, the younger, much better looking, more talented brother should have gone solo and rocket launched his career.
After all, Carl Pemberton is a stronger vocalist, plays the guitar, AND plays the piano! His older brother Andy also has a good voice, but it just isn't as good, and Carl's talents pretty much blow him out of the water.  However, because Andy Pemberton is the older brother, he takes charge as the lead singer and does all the talking.
Putting on my American Idol judge hat, I would have told them to at least switch things around, if not tell Carl he should consider going solo.  And I have to believe Simon and many other industry veterans told them the same thing. Yet, as any younger brother would do, Carl stayed loyal to his family and they continue to perform together.  Maybe Carl could have made it big if he went off on his own, but that wasn't the path he wanted to take.
Making Sure Your Partnership Lasts For The Better
In any type of partnership, be it a band or a business, there has to be a clear delineation of each person's strength's and weaknesses. Ideally, all partners carry the same desire, ability, and work ethic, but we all know that this is seldom the case. I often get frustrated with partners who don't pull their own weight, and I'm sure others have been frustrated with me as well.  What's important is that we learn from our mistakes and find the best people for our needs and goals.  Here are 7 tips on creating a healthy partnership for the long term:
Align your visions.  If one partner wants to achieve a million bucks in revenue by year 3, and the other partner is happy making $200,000 a year by the same time, there is going to be an awful lot of disappointment. The first partner might work twice as hard and be that much more stressed than the more happy-go-lucky partner. Your objective: get on the same time-line and share the same goals.
Understand your strengths and weaknesses. Make a list of the three things each partner does well, as well as three things each partner does not do well. Create a task list where each partner focuses on his or her strengths. There will be areas where both partners do poorly, so handle those difficult tasks together as a team. 
Make sure work spent is commensurate with rewards earned. There's nothing more deflating than doing all the work yourself and watching someone else get all the credit.  It's happened to me before and it sucks.  Don't let it happen to you!  Remember, work and rewards doesn't have to split 50/50 either. If you know you can't put in equal commitment, say so up front and therefore agree to a less than 50% reward. If you know your partner has limited time to work on your project, bring it up and discuss how you want to allocate the workload.  You've got to be honest with yourself and with your partner. Trust is tantamount.
Always keep your partner updated on what you are doing. It's easy to assume someone is working hard or slacking off. Perception is reality. If you find you've been working overtime, make sure you keep your partner up to date on the hours you've put in and the details of what you're doing. The last thing you want is to be taken for granted. If you have managers, keep them up to date with what you are doing and how you are helping your team.
Celebrate small wins. Starting a business, running a division, and trying to make it big in music are tough tasks. It's way too easy to just give up, and fail. One way to make sure you keep the momentum going in whatever you do is celebrating small wins. If you managed to lock down a client after 3 months of trying, take your partner, or your friends out for drinks and celebrate! If you've managed to move up in the rankings, celebrate that too over some dinner! Take pride in your achievements and don't dwell on your failures.
Have open conversations and recalibrate if necessary. Each quarter, sit down with your partner and discuss whether you guys are still on the same page. Do not let visions diverge too widely because that will only lead to dissension. Sometimes, however, things change and that's just life. Your partner might get married and have two kids, limiting the time she has available to work on your joint venture. That's OK, just recalibrate the reward if you still want to work together. And if your partner has had enough and is simply too burnt out to continue, that's OK too, just recalibrate the reward by buying him/her out.  Don't let someone who has lost their ability or interest to contribute drag you down and inhibit your ability to succeed.
Don't lose sight of the big picture. If you're working around the clock in a competitive market, it's easy to get overwhelmed with insignificant details and lose sight of the big picture.  Those late nights and massive road bumps will get you down, oh how I know, but they also make you stronger. Remember you have more than you think and make the most of what you have in the moment!  Don't give up, and always keep your end goal in mind. Put up a picture of a beautiful island, your daughter, or a bullseye on the image of your biggest competitor to remind yourself about how sweet things will be when you reach your end game.
You're On Your Way To Healthy Long Term Partnerships
We will never know what we're capable of unless we try. It's hard enough to create your own success all by yourself.  But it can actually be even harder when you combine efforts with someone else, or a group of people, and you don't work well together.  Even if you all start off with the same goals, things are guaranteed to change over time in one way or perhaps many ways. As a result, it's important to always have open conversations and reassess accordingly.
Nobody will be upset if you are getting 10% of the reward if you are contributing 10% towards the initiative. But partnerships quickly break down when someone gets more than their fair share.  And sometimes you just have to recognize when a partner is holding you back.
Untemplaters, have you ever been in a relationship when your partner didn't pull their weight? How have you dealt with troubles in your past and present partnerships? What tips do you have to make sure everybody participates and gets rewarded commensurate to their contribution?  Would you ever want to go into business with your sibling?