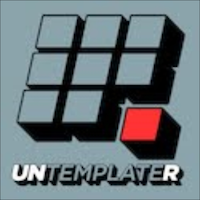 Your resume bores me.  Nothing personal, its just resumes in general are boring.
When have you ever said, "S*&#, I can't wait to write up my CV"?   Right, you haven't, because they are boring.  Do you think recruiter's get excited to read 78 resumes for an open accounting position?  Of course not, at least I never have in my recruiting adventures.
Do not panic. Do not throw out your resume.
Still critical to the hiring process, resumes will always be a formality (thank HR for that).  But, times are tough, competition for work is astronomical, and recruiter inboxes are s*&# on by resumes literally all day – so good luck being noticed.
My suggestion – It's time to think beyond the resume.
Social Networking Sites – Linkedin
Anyone and everyone can network online.  That includes extroverts, introverts, Gen Y, Baby Boomers, and the freaks at table 9.  There are many sites to choose from, but as it concerns your job search, one stands out as the most important in developing business connections – Linkedin.
Linkedin is by far the most professional and most popular networking site used in hiring practices (~80% of companies already utilize it).  What should you know?
Add as many TRUSTED connections as you can
Search a company of interest and find out if you're connected to anyone from that organization.  If so, you may have found your golden ticket
Boost your credibility by asking your connections to write Linkedin recommendations
Join groups that interest you or relate to your desired profession
Live Networking Events
Without face-to-face interaction, most people don't feel safe laying their neck on the line for you.  No matter how perfect you seem on the computer, their credibility is at risk when referring you, so before doing that they'll need to check you out in person.  This is where live networking events become absolutely critical.
You can locate events in your town by breezing through your local paper (if you still read it), or by running a quick Google search.  Find an event that targets your industry or skill set.  This will be most beneficial to your career.
Do you consider yourself shy?  No worries.  Focus on making just ONE connection before calling it a night.  I also suggest reading these helpful networking tips for introverts.
Start a Blog
My advice is to blog about what you know, and what your passionate about.  If you're enthusiastic about something, others will start getting excited as well.  A blog centered on your skill set and industry is ideal, but you can still gain valuable exposure if your focus is more personal.
If you aren't a great writer, maybe you'll present yourself better as a video blogger?  How about a blog full of pictures of your travels, your passion, and your life in general?  Here's an idea – create a blog that runs off of the ideas and content of other writers.  The important thing is that you'll receive exposure, and people will start to recognize your name.
Talk to any blogger about what they've accomplished after starting their blog and they'll never shut up, myself included.   The connections and opportunities are endless, and it all starts with passion.
Side Walk Job Searching
On two separate occasions in 2009, recent college graduates set up shop during rush hour on the busy streets of Philadelphia.  Wearing a suit and a smile, they handed their resumes through car windows and to people walking by.  Many folks bashed my opinion on this ballsy job search method when I raved about their brilliance and innovation.  I hate to say I told you so, but in the end both students found a job, and yet again, innovation wins (for those keeping score that's 1 point for me, zero for you).
Look, I'm not necessarily suggesting you pack your shit and camp out on the streets, but I do urge you to try out an innovative job search method.  What do you have to lose?  Not a job, that's for sure.
What are some non-traditional job search methods you've used?