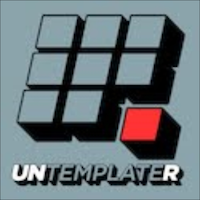 How often have you seen people freak out when they receive a job offer?  All the time, right?  I mean, I have.  Each time I've received an offer, I've ran around screaming at people, dogs, even caterpillars telling them how "amazing" and "perfect" the job and company is.
The last thing I want to do is burst your bubble, but sometimes that excitement and optimism can greatly cloud your vision, resulting in you accepting and starting a job that really isn't for you.
It Happened To Me
Back in March 2009, I lost my job due to an acquisition.  After spending the next 3 months traveling and getting my mind straight, I started my blog, Corn On The Job in July.  Soon after that, an interesting start-up company contacted me about becoming their only employee – hook, line & sinker.
I was completely nutty banana party over this job.  Maybe it was because they found me through my blog and that I never conducted a traditional job search.  Maybe it's because the words start-up and entrepreneur are crammed so far into our heads via the blogosphere.  I just don't know.
My start date was set for November 1st, but it was pushed back, and then pushed back again, and again, until suddenly it was the middle of January and I was still singing, "99 problems but a JOB ain't one".  Maybe it was the wait.  Maybe it was because I was performing unpaid side projects for the company.  Maybe my excitement subsided and I could think clearer.  For whatever reason, I changed my mind about the job.  It wasn't what I wanted, and it wasn't what I needed anymore.
Two weeks before the company's scheduled launch, I made the ,"I'm rejecting your offer, I apologize, but this is best for me", phone call.  It took nearly 4 months to realize I needed to go in a different direction, but like they say, it's better late than never.
Don't Get Your Panties in a Bunch
We all get excited when we receive a job offer.  Try to keep yourself as calm as possible, and look at the offer from every angle.  Here are some questions to ask:
Is this the best job and offer for me?
What other work options do I have?
Do I like the people at this company?
Do I match with the company culture?
Am I financially stable enough to turn down the job?
Be honest with yourself about the questions above and you'll never go wrong.  We owe it to ourselves, and our employers to speak up about what we want and need.  If your path doesn't involve them, don't hold back.
Speak up. Move on. Be happy.
Have you ever accepted a job, and then regretted it later?
What is the worst job offer you've ever received?
How do you approach receiving a job offer?