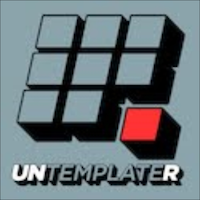 In the past, I considered my untemplating life to be perpetually on hold. I was waiting for that perfect moment to change everything and really "go for it!" This site and others have given me the certainty that many people feel that way. If we were portrayed in a picture, we would be a long line of people waiting for a bus, debating whether or not we'll get on it when it arrives.
(Or a hybrid bus. I'm trying to be green this year.)
Lately, I have been trying out a new way of looking at things. Call it my attempt at slowly breaking down the barriers between my day-to-day, and the rest of life outside of my routine.
Nope, this is not one of those posts about the many goals I have for 2010 – although, I love the concept of writing about goals. This is also not a post about going out and seeking the perfect job – although, that type of strategy is something I always welcome. It's a post about using where you are to get where you're going – to change your template while making sure to save your document at the same time. (Ba dum ching.)
My favorite quote ever is by Theodore Roosevelt: Do what you can, where you are, with what you have. It's not just a magnet on my fridge, it's my real philosophy.
In the nonprofit sector, you are either an intern/entry level/does random stuff person, OR you are a senior staff member. Middle Management has become ambiguous, if not downright dangerous territory.
You don't always have clear instruction. You may be asked to do things that you did as an intern. Your boss may not let your innovative thinking shine through in the way you know it needs to in order to CHANGE THE WORLD.
These things are a recipe for frustration and job dissatisfaction.
Low Pay + Ambiguous Job Description + Overworked = Burn Out.
To start 2010 off on the right foot, I am Untemplating that equation. Permanently.
Here are some tips I've found to help you through the MOTR place:
Take Initiative. One way of ensuring that you wont always be looked at as "just another employee" is to start engaging with your organization. Try to figure out the best way to make your contribution, and get working on it.
Make Friends with your Coworkers. Seriously. Not everyone will agree with this piece of advice – and I think that's totally fine. It depends on who you are and what you want out of work. But, if you want to make yourself more multifaceted, engaged, and interested in your MOTR job, your coworkers are a great asset. You can learn about what their day-to-day looks like, bounce ideas off of someone with related experience, and make sure that you follow through on side projects too.
Don't Be Afraid to Pitch In. One of the things I have learned in my career is that each position is vital in a nonprofit. You aren't  (usually)dealing with a company that has a large amount of assets. Everyone has to pull their weight, and sometimes with little reward. Take the time to help the Office Manager sort the mail if she's feeling overwhelmed. Help program people complete a side project. Use a few spare minutes to help your fundraising team stuff a mailing.
Being in the MOTR is not easy –nor is it remotely glamorous. One thing I have learned in my short time of leading an Untemplater lifestyle is that it's all about the mindset. Move forward and think outside the job description. Use that time to get the most that you can out of your experience. Maybe it's not breaking the mold just yet, but it's guaranteed to be a great start.