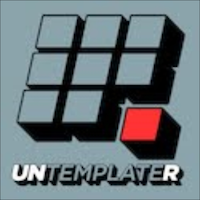 Once you're a full fledged adult, going back to school seems like a step backward doesn't it? You might think, "Isn't school for when I was in my teens and twenties, trying to figure out what I wanted to be when I grew up?" Well, sure it is, but school is also a great opportunity to try something new and different. Now I'm not talking about going back to school to get your law degree or your MBA, but rather going back to undergrad or taking classes at the local community college.
As passionate people, sometimes all it takes is an introduction to something we've never tried before to spark a new hobby, or even a new career. While it's possible to learn gain new interests and new skills by meeting people, going online, or just fumbling around on your own, the structure and regimented pace of a class can help you commit the time to really learn instead of always putting it off for "next weekend."
I've recently gone back to school to take a few classes and found the experience not only energizing but really rewarding, even just a few weeks in. Oftentimes I hear complaints from my friends about feeling stagnant, or bored, or missing something to keep their mental gears turning.
My solution is to take classes. It doesn't have to be in something you've already developed an aptitude in either. If you acquired a hand me down DSLR camera over the holidays, maybe a class on the history of photography, or even the art of film might be useful and expand your interest. Just being in an environment with other students can be immeasurable motivation to get a project off the ground. In addition, having an instructor to focus your efforts and be ready resource is extremely valuable. You can even take your classes online to save money on travel and other commuting costs. This allows you to further your education, while limiting the amount of debt that you are forced to deal with after school. The great news is that many online universities offer the same level of education online as they do through their on-campus schools, which means that you will have access to the same facilities and instructors that you would if you were commuting to university every day. You can even interact with other class members via the online message board, allowing you to get the full university experience without visiting the campus.
Personally, I jumped into history, literature, and sociology classes because I missed thinking and reading critically. When I attended college, I didn't have enough time to take all the classes I would have enjoyed. Since then, I've also developed additional interests and am curious to explore them in an academic setting.
Sometimes we lose the idea of simple exploration and get sucked into thinking that anything we do as adults has to have a forward purpose. If you're reading this site, you already know life doesn't usually unfold just in forward or reverse. There are sidesteps, missteps, pauses, and moments to catch your breath and look around, seeing if something else might catch your eye.
Being back in school has been a refreshing experience, and the best part is? This time you're not being graded.