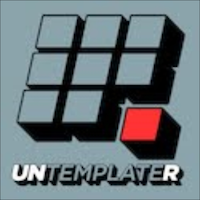 Have you ever thought to yourself: "I would love to go that school, but they wouldn't accept me"; or "I would love to apply to that position, but, I don't fit their requirements"; or "I would love to start a company, but I don't know if I have the skills necessary to do it"?
At one point or another, we've probably questioned ourselves as to whether or not we were the ideal candidate for whatever it is that we're pursuing. I know I have. In several instances throughout my life, I have been slated as the least ideal candidate.
My challenges were:
1. I didn't have a 4.0 GPA in college to get into investment banking, which is one of the initial pre-requisites.
2. I wanted to work in the US, but US i-banks didn't interview for US positions at the University of Toronto where I went to school.
3. I wanted to gain international experience, but my group didn't have a presence internationally.
4. When I transferred from M&A to European Debt Capital Markets (DCM), I didn't know anything about Debt Capital Markets, nevermind, Debt Capital Markets in Europe.
5. I've never started a company before, so, what makes me qualified to do it now?
6. I am not a programmer by trade and therefore probably not the ideal person to start an internet company.
7. I don't have any money to pay anyone, so why would someone work with me?
8. I've never personally raised any money before, so how could I do it now?
9. I aspired to be in Silicon Valley where the heart of internet startups operate, but who do I know and how will I live there?
10. Tough to gain credibility in Silicon Valley regardless of who you are, never mind, as a former investment banker.
But, really, if you're the least bit ambitious, you're inherently aiming for something that is usually out of reach, and something that you're not a perceived ideal candidate for anyways. So, how do we become the ideal candidate? Personally, I think it's about positioning yourself. That's what I had to do. To illustrate, let's take my personal challenges from above.
My positioning for:
1. Less than stellar GPA for i-banking — Took 3 prior years of laser-focused preparation, including working for 1 year as a unpaid intern during college.
2. Getting to the US — Involved cold calling, networking, receiving introductions, and traveling to the US to convince prospective employers of my abilities 1 year in advance of interviews.
3. Gaining international experience — Worked on the a sell side deal of a UK-based company that the bank had successfully completed, and leveraged it to seek international opportunities.
4. Transferring internally with my company — Gained solid reviews and recommendations from top people who could vouch for my skills and work ethic.
5. Starting a company — Developed specific traits through my prior experiences such as resiliency, perspiration, willingness to accept risk, attention to detail, and competitiveness. (Refer to a great article by Mark Suster, entrepreneur turned VC at GRP Partners, regarding "What Makes An Entrepreneur").
6. Not a programmer — Attracted co-founding developers with technology backgrounds through friends-of-friends.
7. No money to attract team — Focused on the vision of the company, not the money. The company solves a pain point that the each team member has personally experienced.
8. Raising money — Again, the vision is what attracted capital, at least at the beginning from family and friends who believe in me.
9. Moving to Silicon Valley — Facilitated by prior visits to the area and built a network in advance.
10. Discounted due to i-banking job — If I execute and build a successful startup now, I won't have to worry about that anymore 🙂
So, there you have it. Not being the ideal candidate has never stopped me and it still won't. And, it shouldn't stop you either!
I shared this story because often times, people mention that they got lucky, or that they were in the right place at the right time. However, I believe if you dig further, you'll find that it wasn't about luck. It was about putting themselves in a position to get lucky. To quote the old adage, "luck is when preparation meets opportunity." So, we should stop with the excuses and start positioning ourselves to become the ideal candidate.
***
What do you think? What's your story? Have you experienced not being the ideal candidate? If so, how did you position yourself towards your aspirations? And more importantly, how are you positioning yourself right now towards achieving your goals?