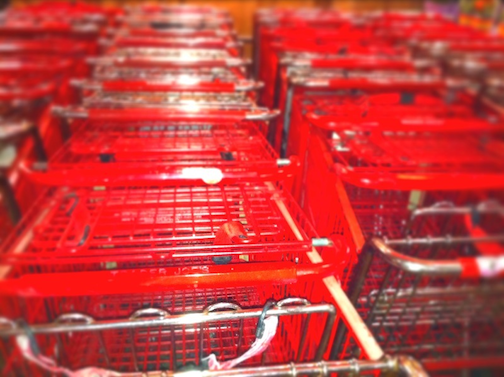 Black Friday has been the biggest shopping day in America for years, and for many retailers it's the day they come out of the red and turn a profit for the year. Consumers flock to stores to take advantage of promotional sales and to kick off the holiday shopping season. However, anyone who has ever queued up for hours, sometimes even days, or joined the deal-hungry mob after Thanksgiving will tell you that Black Friday shopping is really not a pleasant experience.
Although it may not seem like it when you're fighting the crowds, Black Friday has actually been losing momentum in recent years. TIME magazine reported in 2013 that Black Friday advertising campaigns are more pervasive than ever, but not all shoppers are taking the bait. Several surveys indicate that the percentage of consumers who physically go out on Black Friday has been decreasing for years—less than a quarter of people bothered to leave their homes in 2010.
The chaos of Black Friday is a deterrent for most shoppers all on its own. Other people refuse to shop on Black Friday to send a message to the big box retailers who force employees to leave their Thanksgiving dinners to prepare for midnight doorbuster sales. And some even riot against stores that open on Thanksgiving day itself. For those reasons and others, Black Friday is on the decline.
The New Trend
A downward trend in Black Friday shopping doesn't indicate that shoppers are any less eager for deals. Retailers are sending out more and more pre-Black Friday sales and coupon codes to bait people who don't want to wait for the mad rush. Cyber Monday has also steadily brought in greater profits each year. Online sales went up by 16 percent in 2013 and set a new single-day record, according to Fox Business. And Cyber Monday profits were higher than Black Friday's by more than 31 percent. USA Today also reported that online shoppers bought almost two orders per second from independently owned local retailers, which is nearly four times the rate of a normal day.
Forward thinking business owners can see that the convenience of Cyber Monday will eventually outweigh the temptation of Black Friday deals for consumers. Carrying sales over to an online platform also increases the number of customers you can feasibly reach because you can make sales to customers who are too far away to visit a brick-and-mortar location, or who can't easily leave home or the office to shop but can get online. For retailers that usually depend on Black Friday profits, it's time to develop an online sales strategy.
If you want to learn how to setup an e-commerce site, How To Create A Profitable Online Store is hands down one of the best resources out there to teach you everything you need to know. If you already have a website in place, you can begin by advertising Cyber Monday specials. A good first step is to register with search engines and use keywords that will drive the most traffic to your site, according to the U.S. Small Business Administration. There are many services online that can accomplish this, but you can start simply some of the larger search engines and social media platforms.
Google AdWords is a free service intended to drive customers to your site. You only pay for the ad when someone clicks on it to visit your site. AdWords also allows you to create your own budget and control how much you want to spend on advertising.
Facebook is another great resource. If you already have a Facebook page set up for your business, you can create an ad designed to bring Likes to your page or clicks to your website. Once you have a large Facebook audience, you can use the page to promote sales without paying for ads.
Kickstart Your Online Presence
Businesses without an online presence need to select a web host. Cost, site maintenance, search registration, and site development vary from host to host, but it's important for you to find a host that you can trust to manage all your needs. This can seem daunting for those of us who are not tech-savvy, but there is no reason to spend lots of money on a site designer. There are better ways to bring your storefront to life online. Picking the right host will make all the difference.
Look for a platform with pre-designed templates to make building your site easy.
A host that can also help to manage inventory, orders, and payments will help keep the transition to online sales less stressful.
Increase Your Reach
Cyber Monday can help you replicate the monetary success of Black Friday—two days of record-breaking sales is always better than one. You can also reach out to customers that would not be able to physically visit your business on Black Friday.
Cyber Monday provides a unique opportunity to reach the customer at a time when he or she is already looking for you. Holiday shoppers are shrewder than ever. Many of them will be searching online for the best deals in advance, and an online platform allows you to draw them to your products or services from the comfort of home.  There's no good reason not to take advantage of the opportunity technology has created.
START YOUR PROFITABLE WEBSITE TODAY
Want to make more money and be more free? Work on building your brand by creating your own website the easy way with a WordPress site like mine through Bluehost for super cheap. You can register your domain for under $20/year and get hosting for only $2.95/month. Whatever your interests are, focus on building your skills and developing your own unique niche. Learn more about how to start a blog here.
I've been blogging since 2010 and it has allowed me to break free from the corporate grind to travel, work from home, consult for companies that I like, and do so many more things I've always wanted to do but couldn't. The income is relatively passive as posts I've written years ago are still being found through Google and generating income. What's better than making passive income and creating a valuable asset you can one day sell for a multiple of annual income? There's not a week that goes by where I'm not thankful for starting this site!
Updated for 2017 and beyond