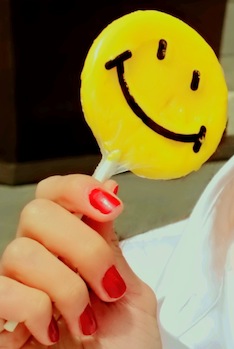 I consider myself to be a glass half full type of gal and am always looking for the bright side of things when the unexpected happens. Even though I know there are people way more productive than me, I consider myself to be a hard worker, and I think being a happy person is a major influence on my work ethic and output.
We all know what it's like to be around a grouchy, miserable coworker. It totally sucks! Their work tends to be sloppy, careless, and slow. Happy people on the other hand are easy to communicate with, they own up to their mistakes, are receptive to feedback, and produce quality work because they care.
I came across an inspiring video I want to share with you. The speaker is Shawn Achor, CEO of Good Think, Inc. He has won many awards at Harvard University for his teachings on positive psychology. I will warn you, he talks very fast!
"[It's] the lens through which your brain views the world that shapes your reality. And if we can change the lens, not only can we change your happiness, we can change every single educational and business outcome at the same time." – Shawn Achor

Untemplaters, what did you think of the video? Are Happy People Better Workers? How has thinking positively changed your life?