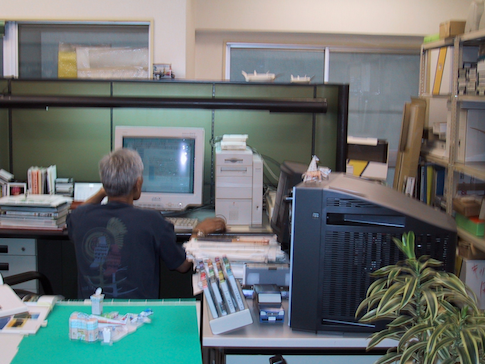 There are a lot of graphic and web designers out there, both self employed and corporations. Figuring out how to narrow down a huge list of choices can feel daunting, but it doesn't have to be an exhausting process. Your search will be easier if you are able to recognize the qualities that make a good designer stand out from the masses. Here are four simple steps to point you in the right direction.
1) Find a Company that Serves Your Niche and Locality
A good web design company will know whom they are targeting as clients. Large companies can employ many designers and cover many niches. Their broad client base of range of experience can make it easier to get the results you want. If you intend to do business with a smaller organization however, it's a good idea to choose one with expertise in your specific niche.
For example, if you are looking for a web designer to build an online store for you, it makes sense to choose a freelancer or small business who demonstrates a talent for e-commerce site building. There's a big difference in the design and coding involved in building a profitable online store versus a blog or a photography website.
Similarly, although the internet is capable of connecting service providers with customers anywhere in the world, a locally oriented agency will focus on clients within its own geographic area. Cultural compatibility helps to cultivate good relationships between businesses and their clients.
If you're located in Australia for instance, there's nothing to stop you from dealing with an online store designer in the USA. In terms of communication and cultural understanding though, choosing one of the many talented ecommerce web design companies in Australia will probably be more advantageous.
2) Judge a Company by the Quality of its Own Site
In order to get your attention as a potential client, a good web design company will make a statement in the design of its own site. From the moment their home page opens, the site should be dressed to impress. A freelancer or company of talented designers will use their website to showcase their skills and make you want their services before you've actively even read any of the text.
Beware of any candidates whose business site is bland and basic, or excessively flashy no matter how boldly they state their credentials. A good company will have a business site that quickly grabs your attention and loads fast without any lags. Web design is an art form and you'll want to go with what looks attractive to you. Obviously your own end design could end up looking totally different from their corporate site, but use those first impressions to narrow down your list of candidates.
3) Look at their Portfolio
Once you've been wowed by a designer's home page, locate their client portfolio. While browsing through it, look for originality, style, professionalism, and creativity in the work that's on display. If the designs in the portfolio seem too consistent, be wary. Genuine web design companies will make it obvious that their work is original and customized for each client.
A common theme running through their public portfolio could represent evidence that the designer is using too many standard templates, which might not even be their own. But if they have a look that you really like, there's nothing wrong with going for something similar. Just ask for clarification on any licensing restrictions or copyrights. A lot of blogs run on the same WordPress themes for example, and the designer may have legitimately paid for a developer license that they can use on multiple sites. 
4) Experience and referrals
After you've narrowed down your list, it's time to do a bit of detective work. A key piece of information to unearth is how long each of your prospective designers has been in business. You needn't necessarily discount a new player, but those with a longer history can be a safer bet and they'll have more referrals.
Web design is a competitive space and there are a lot of people who think they can learn how to do this type of work and fail. Plus, going with a more experienced designer will get you faster results as well. Don't be afraid to ask for referrals and get feedback on the timing, cost, edits, communication, and final product results from their prior clients.
Once you have your shortlist of designers, reach out to find out their availability, pricing, and other terms. Make sure to get something in writing or a formalized contract of all of the services you need, the total costs, and the timeline.
Untemplaters, have you ever hired a web designer? What steps did you take to find the right web design company for your needs? Any of you have experience with graphic or web design?
Copyright 2014. Original content and photography authorized only to appear on Untemplater.com. Thank you for reading!