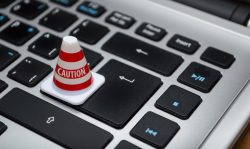 It's no surprise that business failure rates tend to rise during recessions and decline in expansions. Despite all of this, optimistic data reports that the number of companies shutting down each year today compared to forty years ago has dropped by 30 percent. There are so many reasons why businesses fail, but five likely reasons the closure rate has been on the decline are:
improved business management technology
smarter, better educated small business owners
less competition from new entrants
new entrants shifting into more favorable sectors of the economy
fewer marginal businesses being formed
100 Common reasons why businesses fail
Perhaps by continuing to study the many reasons why businesses fail we can help the closure rate decline even further! Here are some common reasons that can lead to a company shutting down. Is your company guilty of any of these mistakes?
Taking on too many initiatives too soon.
Underestimating costs.
Taking too long to create a minimum viable product (MVP), i.e. prototype.
Copying existing businesses without adding value.
Spending a lot of time and money developing a strategic plan and never following through.
Hiring too fast too soon.
Hiring inexperienced people without the means to properly train them.
Hiring smart people who don't listen.
Undervaluing employees.
Refusing to fire bad apples.
Failing to reward and promote deserving employees.
Paying too little to retain good employees.
Paying too much that employees get lazy.
Misleading employees about their job duties.
Not providing adequate training.
Giving employees too much unsupervised free reign.
Over monitoring employees like Big Brother.
Being unwilling to take risks.
Spending an entire budget on building a product that should sell itself.
Overlooking the importance of marketing.
Lack of experience and key industry knowledge.
Not having coherent or effective project plans.
Forgetting to set up contingency plans.
Not putting things in writing.
Breaking the law.
Failing to follow local and federal regulations.
Never performing risk analysis and mitigation activities.
Using outdated technology.
Clashing founders and senior leaders.
Missing deadlines.
Overspending.
Poor customer service.
Lack of customer service.
Faulty products.
False advertising.
Holding too many meetings about meetings.
Identifying problems without creating solutions.
Ignoring problems altogether.
Underestimating the competition.
Failing to build trust internally.
Losing trust externally.
Never reporting or acknowledging bad news due to fear.
Never holding managers accountable, only staff.
Ignoring industry trends.
Overbuying into hype.
Spending too much on R&D without paying attention to the results.
Costly security breaches.
Failing to patent and trademark key products, ideas, technology and brands.
Going over budget or failing to create and utilize any budgets.
Poor cash management.
Never rewarding or acknowledging employees or key players.
Creating unreasonable deadlines.
Overworking staff.
Underutilizing staff.
Paying executives large bonuses even when they failed to meet important goals.
Changing protocols too often.
Lack of effective communication.
Only doing what your customers want.
Assuming lower prices is always the winning strategy.
Insufficient on the job training.
Fraud.
Lost or stolen data, products, equipment.
Being too strict or too lax with policies.
Money laundering.
Tax evasion.
High overhead costs.
Poor business location.
Lying to employees.
Tricking consumers.
Accounting errors.
 Too many human errors.
Poor quality products.
Misjudging the markets.
Focusing on the wrong demographics.
Not raising enough funding.
Failing to adapt to industry changes.
Lack of quality control.
Insufficient planning.
Poor leadership.
No differentiation.
Not learning from past mistakes.
Mismanaging inventory.
Lack of financial management.
Loss of focus.
Inconsistent or insufficient profits.
Bad partnerships.
Overexpansion.
Macroeconomic factors.
No succession plans.
Not understanding the customer base.
Distribution breakdowns.
Lacking a meaningful mission statement.
Taking on too much debt.
Lawsuits.
Lying to investors.
Failing to get necessary licenses and permits.
Forgetting or unlawfully avoiding tax payments.
Inability to execute.
Safety recalls.
Refusing to adapt.
Related reading
Be your own boss
Worried your employer is going under? Break free! If you're burnt out of your day job, believe that you have options and can turn your career around for the better. I didn't believe I could escape the grind for the longest time, but fortunately I wised up before stress destroyed my life. I never would have thought I could negotiate a severance package and get paid to leave a job I grew to hate, but I did! Learn how you too could get paid to leave your job like I did and open your eyes to new opportunities.
Untemplaters, have you ever worked for a company that shut down? What were the main causes? We've all seen companies come and go – what are some other reasons why businesses fail that aren't on this list?