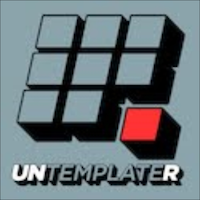 Note: these giveaways are now closed.
We have some awesome giveaways coming up in the next few weeks and we want YOU to take a shot at them! Each of our giveaways is meant to further your goals, whatever they are – from developing a stronger brand online to starting a new company to starting a new career to figuring out what the hell to do after college… well, you get the picture.
Here's what we are giving away…

1 free blog design – Our awesome tech. guy Norcross is ready to make over your website completely free of charge!
2 hours of wordpress/blog consulting – Norcross is also giving away some tech. work to a few lucky winners – a great chance to make changes to your website.
1 hour of start-up consulting – Jun Loayza will answer your tough questions about starting a new venture from scratch.
1 signed copy of Linchpin by Seth Godin – Linchpin is Godin's most recent book where he departs from his traditional marketing curriculum and inspires you to change your life in true untemplater style.
1 signed copy of Trust Agents by Chris Brogan and Julien Smith – Trust Agents teaches you why you should build your brand influence online through social networks.
1 signed copy of Crush It! by Gary Vaynerchuk – Crush It! is the inspiring story of how Vaynerchuk re-invented his family business with his video website Wine Library TV.
1 signed copy of Me 2.0 by Dan Schawbel – Me 2.0 teaches you the whys and hows of personal branding – a valuable skill for entrepreneurs. The book is an extension of Schawbel's popular blog, Personal Branding Blog.
1 signed copy of My Startup Life  by Ben Casnocha – My Startup Life is Casnocha's fascinating journey through Silicon Valley as a 14 year old entrepreneur.
3 signed copies of Social Pollination by Monica O'Brien – Social Pollination gives you a step-by-step guide to creating and executing a digital media strategy for your business, from setting up your social media accounts to measuring your results.
3 signed copies of The Other 8 Hours by Robert Pagliarini – The Other 8 Hours helps you utilize the time between your day job and your sleep schedule to build your passion business.
1 signed copy of New Job, New You by Alexandra Levit – New Job, New You helps you transition into a new career if you are dissatisfied with your current one.
1 Real World 101 care package worth over $100 – For seniors or recent graduates, this kit is exactly what you need to start off your life in the real world on the right foot!
and Much More…