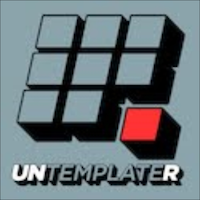 Every Saturday on Untemplater we point our readers to our favorite posts of the week. These are some reads that are either very related to the untemplate message or just plain awesome stuff.
This week, many of the topics deal with spending big money. Marketers are spending more on social media. Monster bought Yahoo HotJobs. Mistakes were made when investing in real estate, and you probably shouldn't invest in stocks. There are tips on how to live a double life with multiple loves. And of course, there's hip-hop. Check 'em out:
Lessons Learned from Rushing into Real Estate Investing – Adam Baker at Get Rich Slowly
Over on GRS, Baker shares the story of how he got started in Real Estate Investing at the ripe age of 23.  In this segment, he shares the first couple mistakes he made and the lessons he learned.
Don't Invest In The Stock Market – Jim Wang at Bargaineering
The latest chapter of the popular "Devil's Advocate" series over on Bargaineering, features Jim outlining all the reason NOT to invest in the stock market.  And it mentions the movie Boiler Room, so we basically have to link to it!
5 Ways to Limit Impulsive Buying – David Damron at The Minimalist Path
Great post for those who are shopaholics.
What do you think of this week's links? Know any articles worth sharing with the Untemplater community? Let us know!