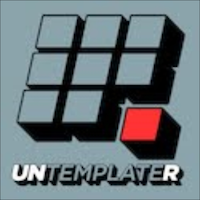 These are some reads that are either very related to the untemplate message or just plain awesome stuff.
This week's reading is called the "Achieve Excellence Edition" not because I'm all for feel-good buzzwords but because there comes a time when we all go into autopilot and settle for mediocrity. And more often than not, settling for mediocrity is considered 'successful.' It's time to reflect on the means that justify the end.
Do Something You Love, Before You Have To Do Something For Money – Jason at Frugal Dad
Jason from Frugal Dad explores getting stuck in jobs you hate, because you can't afford to quit.  Is it ever too late to do something you love?
How to Train like a Na'vi – Amber Zuckswert at Epic Self
Amber does a great way of breaking down how you can be more aware with nature, with others, and with yourself.
What do you think of this week's links? Know any articles worth sharing with the Untemplater community? Let us know!