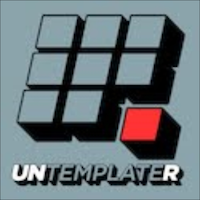 It's Saturday, and that means it's time for some link round-up! These are some reads that are either very related to the untemplate message or just plain awesome stuff. Please let us know what you think about the links that you'll see here, and tell us what else would you like to see on our round ups!
Making a Modern Medici – Colin Wright at Exile Lifestyle
Through a historical reference, Colin Wright encourages us to use our talents and networks to bring out the potential in others. A must read to understand the future of collaboration.
How the Average American Family Spends Their Income – Trent Hamm at The Simple Dollar
Before we know how we can optimize our spending, it helps to know where others are spending and saving.  Trent shares a great graphic for you to use to help you see how you match up to the 'template'.  How is your spending different?
The Appreciation Revolution – Samantha Karol at Life is Like a Box of Chocolates
Samantha Karol compiled every post from her guest post series called "The Appreciation Revolution" and put together a very nice, easy to read, and free ebook. Absolutely recommended.
Interview with World Travelers, Uncornered Market – John Bardos at Jet Set Citizen
Interview with a Daniel Noll and Audrey Scott, a fantastic couple that has been traveling the world and have lived in over 35 countries in the last 3 years.
What were your favorite posts from this week?  Share some link love, makes us smarter or make us laugh. We all appreciate it!