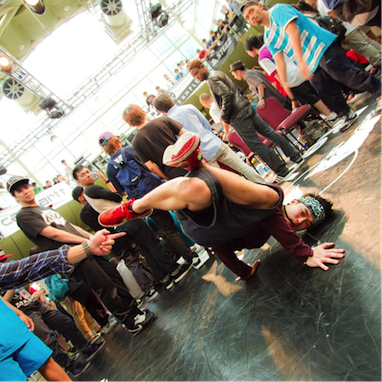 Today I'm happy to share with you the untemplate story of Alden Tan, a passionate bboy, blogger, and bouncer!  Now in his own words….
So this is how it is:
I'm 26 years old and I've a college degree. I'm located in Singapore and with that, my life is pretty much set. With a degree, I can easily get a job, earn a stable income for a comfortable living, fall in love in the future, have kids and live happily ever after.
But I'm doing none of that.
What I can give you instead is:
-A dude who quit his job to follow his dream of being a blogger.
-A passionate dancer, always getting down on the dirty floor and dressing like a kid produced from MTV.
-And a part-time bouncer at a club who sustains himself on little pay they give him.
As such, almost daily I got to deal with criticism from people who don't bother to understand and also currently watch my spending for fear of going broke.
Sounds like a bad life? No…
… Cause this blogger is happy as hell.
Strongly believing in the dogma: Life is too short
To some, Life is Too Short sounds like a cliché phrase which doesn't work because of the way the world works. We got to live and play by the world's rules more often than not.
Not for me.
I went through enough in my life to know how it really feels.
When I was 20, my father passed away from an incurable disease called ALS, or Lou Gehrig's disease.
I've watched my own friends cry because of the death of a loved one.
I've been to a friend's wake, as he lost his battle with cancer.
These events have obviously affected me in more ways than I can think of, but it has definitely led me to live the person I'm today, and also striving for the lifestyle I want.
Some can call it not being able to move on.
I simply call it taking the plunge, and shattering expectations, for the sole purposeful lifestyle every single person is meant to live.
You just got to try.
This is my life now, and I love it.
Let me break it down and I hope you can take something away.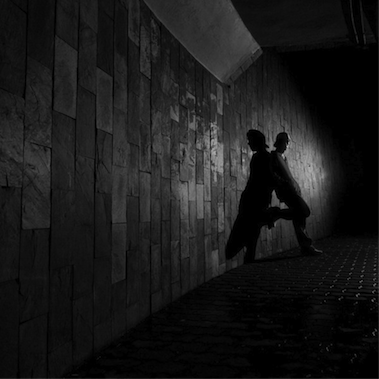 Blogger: Inspiring others
I blog at Alden-Tan.com.
I love writing and it's my dream to be a writer in my own terms.
It's a lot of hard work now, but slowly but surely I'm making real progress.
Starting out 9 months ago was not easy as I had zero knowledge on internet marketing. I certainly lacked the confidence and foresight to do business.
But at its core, I still love writing. I love creating something out of nothing to inspire others.
To know that you working truly for your own cause is a great feeling, that your dream is in the works. So despite the slow progress and low morale sometimes, a dream alone is enough to push you forward.
Today, my blog has reached a new level. The most significant milestone I've hit is having readers from across the world write me personal emails, asking for real advice and thanking me for what I do (I've a free email course on learning how to not care about what others think).
One even called me an inspiration.
That made me feel on top of the world.
To know that you actually are making a real difference and impacting others' lives is something more worthwhile than a fat paycheck or a sweet office.
One of my aims initially was to simply keep writing until I somehow made money online. I know I'm on the right track for sure now. At the end of the day, I love how I'm contributing to society, instead of crunching numbers or something in an office.
Bboy: Passionate identity
I'm from Singapore. It's pretty much about getting an education and then a good job to lead a "good" life.
In other words, you got to live up to others' expectations.
I've been a Bboy for about 10 years now and it's a passion that burns so deep that I can't even stop.
I dress to represent my passion, so I hardly ever wear office attire.
I spend up to 10 hours a week practicing and honing my craft.
I'm still taking part in competitions to better myself.
Friends have asked how I find the time and energy to keep dancing as most of them are too tired from work to do anything remotely close to exercise. Friends are even SURPRISED to why I'm still at it at 26 when I can be working or getting married.
It's simply because of passionate identity.
I may not be the best or some superstar where you can find tons of YouTube videos of me dancing, but knowing I've a love for something and being known for it gives me the reason and purpose to keep going.
When you've passion, the love for it identifies you, to be pretty much the person you truly are.
I'm not going to stop Bboying simply because I love it. Love alone, is a force strong enough to get you through with life.
And that's all I need.
Bouncer: Surrounding yourself with positive people to feel alive
So at 26, I'm earning a pathetic pay which can barely sustain me.
My friends are saving up for marriage or to buy a car.
I'm thinking of whether I should upsize my meals at McDonalds.
But the big difference is that I love my low-paying part-time job.
And it's thanks to the camaraderie I've with my colleagues, you know, other equally poor people.
There's no such thing as politics at the club I work at and there's no horrible boss who aims to make our lives miserable. So I don't spend my time outside of work ranting about work.
I think many people miss the point at work, that they feel stuck and are forced to deal with people they do not like and actually accept that as normal.
Surrounding yourself with positive people can make the difference in your outlook for life. Life is just too short to feel encumbered and pressured into unhappiness anyway.
I don't need the "tools" society to denote my happiness. I've great people around me, and that's enough.
This is my Untemplate life of a Bboy, Blogger and Bouncer.
It may not be the life for everybody. I cannot judge why others do what they do. Everybody has their own special journey.
But well, life isn't that bad sometimes so long as you find the love and purpose for it all.
If anything, life is always still short.
So start living.
What to break free and make money online? Learn how to start a blog and begin a new chapter today!