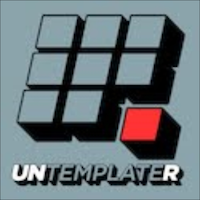 A lot has been said about being in the 'flow' but what exactly is being in the 'flow'? How does it benefit you in the long run?
When you are in the state of flow you are in a state of optimal challenge, optimal creativity, in an alpha state, you are doing your best work, synchronicity happens, coincidences occur, things just fall into place without you having to push for it – in other words, things just flow out of you – hence the term 'flow'. This is the ideal state to be in for 2 reasons:
You're not pushing, yearning, stressing and hustling for your goals. Instead by putting yourself in the path of flow you have now aligned yourself such that things come to you.
You are working / creating / being at your optimal level. So not only do things happen for you easily, but you're also doing your best work. In this video we first start by defining where you stand in the flow chart (created by Vishen Lakhiani of MindValley.com).
There are 4 stages that you could be at:
Negative Spiral – Where you are not happy now nor do you have a vision for the future. You do not want to be at this stage.
Current Reality Trap – Where you are happy now but have no visions for the future. A lot of people are at this stage. There's nothing wrong with this stage but you're essentially functioning at a mediocre state.
Anxiety / Stress – Most people are at this stage where they are not happy now but have big visions for the future. A lot of entrepreneurs are at this stage. Again, nothing wrong with being at this stage, but it's much better to be in..
Flow – Happy now and have visions of the future. This is the stage we're aiming to be at.
So basically in order to be in flow, you'll have to overcome the Paradox of Intention (from the book Quantum Success by Sandra Anne Taylor) which is having goals but still being happy now.
Go through the chart and see at which stage you're at and leave a comment below!
Thanks!