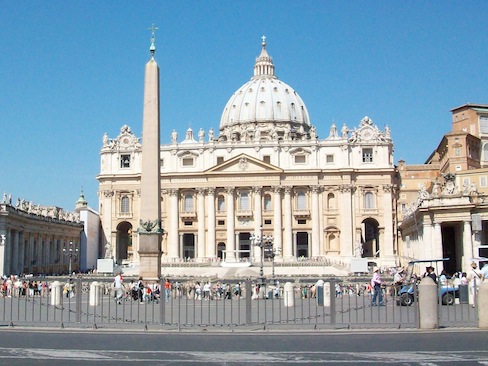 Spring has arrived, and with it, many daydreams of exotic remote locales, far from the madding crowds.  With rising gasoline prices, and a lot of car owners paying over $100 to fill up the tank, taking a long distance road trip just doesn't feel like the best idea right now.  If staycations aren't your thing though and you really want to get away, there are still affordable ways to go on a fun overseas vacation.  The Caribbean and Mexico are close by, and last minute bargains on flights to Europe or cruises are always tempting.  Wherever you decide to go, a trip to another country is always eye opening and can be a wonderful opportunity to get introduced to new cultures and experience different ways of life.
Surprisingly, a lot of people have never even left the borders of their home state. If you have never traveled overseas, what's stopping you?!  I've learned so much from my travels abroad and encourage everyone to go exploring.  There are a ton of beautiful places in the States though, don't get me wrong, but there's something totally magical about traveling to a foreign country that I wish everyone could experience at least once.  You don't have to spend a fortune or go really far away to see amazing things and taste new flavors either.  In my opinion, it's not the greater the distance traveled away from your home that makes an overseas trip more exciting; it's simply the thrill of getting a stamp in your passport and physically being in a different country that is so fabulous.  I'd rate my time in the Yucatan equally incredible as my trip to Malta, Paris, and Japan.  Every city, village, rainforest, and town I've been to has left a unique imprint on my soul and has affected me in so many different ways.
Plan Ahead, Be Prepared
If you are hoping to go abroad, make sure to apply for a passport as soon as possible if you don't already have one.  Depending on how soon you will be going overseas, you may want to consider opting to pay for expedited processing.  We all know the government isn't that efficient, so don't risk cutting it too close if you are getting a passport for the first time, or are due for a renewal.  Also, don't forget to check if your destination requires visas for entry well in advance as visa applications can take weeks, sometimes even months to get.  Every country has it's own rules and playing dumb isn't going to get you through immigration – so be smart and get your paperwork sorted ahead of time and read the instructions! If you are really going off the beaten track, then shots or pills may also be necessary with an accompanying health certificate so check what's required and recommended.  Better to be safe than sorry and doubled over in pain during your trip.
Research is Cheap, and Often Free
There are lots of free travel resources on the web to help you find fun things to do, get reviews on accommodations and destinations, and get tips on foreign cultures and languages.  A lot of countries and cities have their own official websites with English translations as well to tell you all you need to know about getting around, what to see, when to go, etc.  Researching in advance will make your trip much smoother and can save you money too.  It's worth the effort to flip through some travel books, prepare a rough itinerary, and attempt to learn a few key phrases in their language if English isn't spoken officially.  Unfortunately there are still inconsiderate, obnoxious Americans that are rude and arrogant overseas, but don't let them deter you from interacting with the locals.  All it takes is a smile and a polite "excuse me" in their language and the locals will be happy to help you.  A little effort goes a long way.
Another tip during your vacation prep is to review the fine print of your debit and credit card agreements where they mention overseas travel and fx trading conversion fees.  The fx rates that you see in newspapers and on TV pertain to wholesale commercial transactions that most of us aren't able to exchange cash at because we aren't converting large enough sums of money.  So you'll need to keep that in mind when figuring out how much cash you want to bring with you.  Consumer retail rates overseas are another story, but most of the major credit card associations do give you access to the best rates with a small fee tacked on.  Check your cards carriers for the lowest rate and also consider exchanging money before you leave which can sometimes be cheaper too.  It also helps to inform your credit card company you're going overseas in advance so they don't freeze your account because they suspect fraudulent, abnormal activity.
Where To?
When you go abroad you get exposure to other cultures, cuisines, and different ways of living that truly open the senses and expand your consciousness of the world we live in.  Untemplaters, where are you hoping to take your next vacation?  What was the most memorable trip you've been on?  How much planning do you like to do before arriving at your destination?