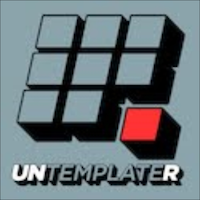 It's link round-up time! Today we're celebrating Dirty Dancing, which came out on August 21st, 1987 and went on to become a massive box office hit despite being a low-budget film with no star names attached!
You can watch the movie in honor of today if you want, but I'm going to spend the day dreaming big, because sometimes the underdog wins and sometimes success comes by NOT following the formula.
How Sean Ogle Quit His Job and Became a Location Independent Rockstar by Cody McKibben of Thrilling Heroics
Anyone interested in working for yourself and vagabonding around the world, you'll dig Sean Ogle if you don't already know him. Watch this great video discussion Cody had with Sean recently in Bangkok, Thailand. Sean is a lifestyle design and digital nomad pimp!
Summer is the perfect time to visit Europe. But this continent some of the most beautiful sights, traveling here is quite pricey. There are some ways to cut cost without sacrificing comfort and style!
An Uninterview With Blogworld Keynote Speaker Scott Stratten by Srinivas Rao on BlogcastFM
Scott Stratten from UnMarketing is this year's keynote speaker for Blogworld and at this time last year nobody knew who he was. If that doesn't convince you that there's a ton of value in this interview, he also talks about how and why he used Twitter for a long time before ever starting a blog, how his very first blog post got 10,000 Readers, and so much more!
The following two tabs change content below.
Monica O'Brien was born in Germany and spent her childhood jet-setting around the world with her Air Force parents. Her travels include most of the US, Europe, Guam, Japan, South Korea, Australia, and the Philippines. Monica graduated from Truman State University in 2006 with a BS in Computer Science. After graduation, she spent 16 months at Caterpillar, Inc, where she consulted the manufacturing management team to implement technology solutions throughout the Joliet, IL facility. Later, she moved to Trading Technologies, a fast-paced software company, as a software quality engineer on futures trading software. In 2009, Monica graduated from the Chicago Booth School of Business with an MBA in marketing, strategy, and entrepreneurship. She recently wrote a book called Social Pollination: Escape the Hype of Social Media and Join the Companies Winning At It, and currently works in interactive marketing.