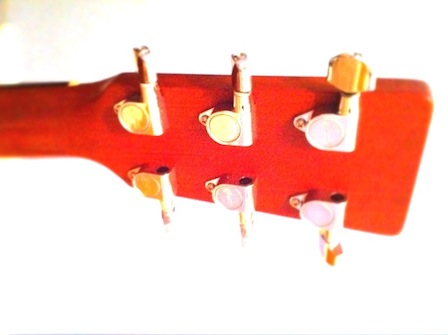 Part of the reason why I love to blog is because of access to neat people from around the web.  Jimmy Wong is the creator of the catchy "Ching Chong! Asians in the Library Song" rebuttal to Alexandra Wallace's video rant against Asians in the UCLA library.  Jimmy took a very light-hearted and comical way to vent his frustration against stereotypes and racism, which is something I admire.
Growing up taking a lot of music lessons and loving to sing myself, I'm blown away at Jimmy's song writing and musical talent.  He's been interviewed by NBC and NPR and I'm thrilled to add Untemplater to the list.   Jimmy was also just announced a winner of YouTube Next Up – congrats!!!  So without further ado, here's an intro song by Jimmy to get started, followed by Q&A, and a link to his YouTube video channel where he is pumping out more tunes!
Q & A
Sydney: How long did it take you to go from listening to Alexandra Wallace's Asian rant to writing, producing and publishing your Ching Chong song?  Seemed amazingly quick!
Jimmy: Two days total!
Sydney: Wow that is fast! Where did you go to school and when did you graduate?  It wouldn't happen to be UCLA or USC would it?
Jimmy: Graduated from Middlebury College in 2009.
Sydney: Do you think Alexandra Wallace is racist or just misinformed?
Jimmy: A little bit of both. I think irritated and rash are two better words for her actions.
Sydney: So how many instruments do you play?  Did you have formal training in singing and playing?
Jimmy: I have formal training in classical piano. I trained with a vocal teacher for two years. I play guitar, bass, drums, harmonica, and piano.
Sydney: Wow that's awesome!  I play a little bit of piano and violin myself.  Your Ching Chong video has received over 3.4 million hits.  Has it been able to make you some money?  How do you plan to monetize your music?
Jimmy: The only money I'll have made from it so far are iTunes sales of the ringtone and the song itself. I'm donating 100% of all my profits straight to charity however! If I ever do make money off my music, it will be from merchandising, like physical CDs and t-shirts.
Sydney: You mentioned you're giving away some of your proceeds to charity.  Tell us about which charity and why.
Jimmy: Right now my favorite charity is Save the Children, they have an amazing program, have been around for a long time, and do a lot of wonderful work. They also give a strong percentage (92-93) of all donations straight to the programs they have, and they're focused a lot on family building and community building which I think is extremely important.
Sydney: What are some funny things fans have said or done since the video?  Any female indecent proposals by any chance you've been able to capitalize on?
Jimmy: Lots of marriage proposals! Inundated with declarations of love. I don't think I'll be capitalizing on any of them anytime soon, but I would sure love to meet everyone that follows me!
Sydney: I assume you are getting a lot of support from the Asian American community.  What has been the response been from the Caucasian community?  What about others?
Jimmy: I don't think a "Caucasian community" actually exists in the same way that a minority community does. There's been a lot of media attention from MSNBC, NPR, and other news outlets that's been great. Also numerous Asian news outlets have contacted me and I've given out a few interviews which has been really awesome and a total ride.
Sydney: What would be your ideal job?
Jimmy: A consistent working actor with real meaty roles! Or a touring musician.
Sydney: How do you plan to maximize your current popularity?  Will you be putting together a wave of new original songs?
Jimmy: I have a two video a week schedule on YouTube that I plan on staying consistent to.  Consistency is key in terms of building a new audience on YouTube.
Sydney: Ever thought about moving to Asia and trying your hand at fame there?  There's been a bevy of success stories such as Li Hong, Coco, and so forth who came from the West and made it big.
Jimmy: I have, and there's been a lot of recommendations I move to Asia and work on my career there, however I want there to be Asian success in the United States too! We know that these people can go to Taiwan or China and have success, but how often is it you see the opposite?
Sydney: Why do you think people spend more than they earn and put themselves in difficult personal finance situations?
Jimmy: We live in an age of consumerism, where more is literally more. It's embedded in our society to buy and consume products, and I suppose people can quite easily get it in their head that material possessions outweigh the importance of monetary stability.
Sydney: Any particular thing or things you'd like to buy if you got a $1 million advance to produce an album?
Jimmy: I'd set up a whole new studio for myself with soundproofing and professional equipment. I'd also hire a real producer who knew what he was doing in front of a mixing board!
Sydney: Would you rather have $50 million dollars and never have to work again, but never be able to make music, or the current situation.  Why?
Jimmy: Current situation! I see the 50 million dollars as simply giving up. There are routes you could take with the money that would be beneficial, like investing it and donating the majority of it to charities and being a philanthropist, but I'd rather work my way from the ground up and find success that way.
CONCLUDING THOUGHTS
I want to thank Jimmy for taking the time to share his background.  It sure seems like Jimmy is taking his fame in stride.  His upbeat attitude and humor are a refreshing addition to the music world.  Best of luck Jimmy and hope you keep writing more songs!
Check out Jimmy's YouTube video channel, https://www.youtube.com/jimmy, for more.