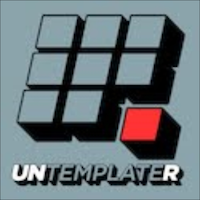 I was riding a bus home after a long day feeling generally comfortable about life, yet something was bothering me. I felt like I was in my comfort zone, yet there was this underlying discomfort that kept itching at me, as if it were trying to tell me that my "comfort" was false and I really wasn't living to my full potential. I wasn't reaching an exceptional level in my business or my scientific career, nor was I attracting a stunning and smart woman that I wanted in my life, nor was I living a fun, spontaneous lifestyle. My attention became drawn back to the Youtube video from some dating/self-improvement guru that was playing on my phone as I heard the speaker utter the words:
"You can always apologize for going too far, but you can never be forgiven for not going far enough."
The words shocked me so much it seemed like time stood still while I had my epiphany. At this point, I wasn't really "playing big" in life. I thought of myself as ambitious, but not remarkable. I had these big goals in life, but I kept postponing them and settling for smaller wins that I knew I could achieve because they were within my comfort zone. I reasoned that I could get to where I wanted by "playing by the rules," and making sure that it was safe before I took action.
The problem with playing by the rules, I realized, is that you follow a template, and by doing so, you don't differentiate yourself and put yourself in a position to achieve mastery. How many people actually go for the big win and do whatever it takes, including breaking the rules? Not many, because it seems impossible. The odds are too much against you, right? It's easier to follow the rules and be mediocre in order to reach guaranteed success, because it seems possible and "normal."
The phrase about not going far enough shook me into action, causing me to write to people who were unreachable, apply for jobs that were unobtainable, and approach women who were untouchable. And I did this by not worrying about how to do things right, whether the timing was OK or the situation was right. I just started going after the things that most people didn't even shoot for because they were "fantasy goals." Although I still have yet to achieved all of my "fantasy goals," the results that I did achieve and the momentum I got from moving toward them added a certain joy to my life.  I wondered why many people (including myself) chose to ignore such big goals in life.
Through my own experiences and watching others, I realized a pattern that explained why people play by the rules and "ask for permission" instead of choosing to go after the big things and moving forward with momentum. People overestimate two things:
1) Their competition. People often don't even bother to try when they realize the odds. The ironic thing is, because it seems so difficult, most other people think the same and give up, decreasing the pool of competition. Success-minded entrepreneurs thus know that it's easier to reach for the stars and try to raise $1-10 million rather than $10-100K.
2) Other peoples' ability to stop them when they break the rules. Let's face it. It's downright scary to approach people of status, or ask for a large sum of funding, or introduce an idea that others may find to be stupid because it's so different. People will say "no" to you when you give them the chance, but if you show conviction and momentum instead of asking for permission to move forward, people will assume that you know what you're doing and will stand aside.
Figure out what you're passionate about and run with it with full force, like a freight train. If you want unstoppable momentum in life, you need to accept the biggest challenges and be willing to make mistakes. If something bad happens, you can forgive yourself. If you never or barely go for it, however, you'll be left with regret of what "could've been." While others think how impossible it may be to win a competition, reach a dream, or receive a response from a person of status that can help you or your business, you can be one of the few to actually get it. While others worry about what their social circle will think of them or say to them if they were to try something different and remarkable, you can go for it.