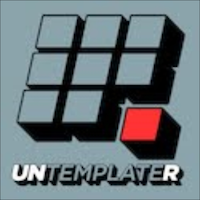 I live in a monastery in SE Asia. I've been living here since April when I admitted myself to a Zen retreat. It's kind of like admitting yourself to a mental hospital, only more peaceful. I kid. But it's one of the craziest decisions I've ever made in my short, 20-somethings existence. It's been one heck of a (dare I say) enlightening experience, and has taught me a lot about life and work.
Seekers
Despite our vast cultural backgrounds, what binds us together is the commonality of being a Truth seeker. All of us, from monk to layperson, seek value and meaning and overall life purpose in our existence. Isn't that what lifestyle design is all about? How will you create value and meaning in your life? Each person has unique perspectives and interests that will help shape their own paths. There are a myriad of options to take, and you only have to focus on which one is right for you. Trust your intuition and follow your heart. The overall journey is essentially the same. Lifestyle designers and people in general all strive for happiness.
Where There's a Dharma, There's a Way
The Buddha spread his message of Dharma in 84,000 ways. With the kind of magnitude in which the Buddha taught, there can certainly be a "solution" for any problem. Despite that, the Buddha encouraged followers to find for themselves their own views and lessons which spoke to them. Don't take anything at face value. Read and research to educate yourself on theories, life philosophies and whether or not they fit into your world view. There is no set path, but it's up to you to research and filter all the information out there to build the life you want! Don't become a Buddhist, just be whoever you are.
Master of Your Own Destiny
Buddhism teaches that you should rely on no one but yourself. While I disagree in that there are definitely times when asking for help isn't a sign of weakness, but strength, it's true that no one else can do the work for you. Start to rely mentally or emotionally on too many people (or a person) and it just won't work. You'll risk souring a relationship or failing in a business venture. While you don't have control of other people and situations, the only thing you can control is you and how you act or react to others. The Karmic Law of Attraction states that negative thoughts become self-fulfilling prophecies and positive thoughts and actions produce positive results. Which universe would you rather have? The choice is yours. You can build the life you want and you're the only one who can make it happen.
Travel and Impermanence
Siddartha Guatama, the Buddha and founder of Buddhism, encouraged people to experience the unknown. See the rich, poor, old and young to grow a deeper understanding of the world around us. Travel is good for the soul, and helps us grow our compassion and become better global citizens. The value of impermanence comes when you appreciate each moment without taking it for granted. The only constant is change.
Causes and Conditions
Causes and conditions is the idea that each person, object or situation is a product of causes and effects. You are on this Earth because of the causes and effects that brought your parents together. So what does this all have to do with lifestyle design? Plenty. I like to think of my life–the one I have control over–as a series of events and "making dots". Each time I make a decision–go to an event, learn something new, explore my passions–I am making dots. Other people have their own dots that they make, and while you only have control of your own individual dots, the mixing and networking of people can start to connect dots into pictures. The picture is a collaborative effort that happens with the people in your social circle, your network. This is the magic of causes and conditions coming together. Don't be afraid to mix with other people, take risks, and strive for your goals. These are the things that will help you grow, ripen and realize what pictures are on your life canvas.