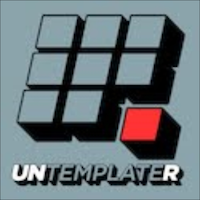 It seems like everyone these days has a great idea, but don't have the exact skills to implement it. Several people have recently asked me — "How do I find a tech co-founder? I've got a great idea, but I need someone to help me implement it."

Since I was in a similar position a few years ago, I've decided to share some thoughts on what I believe the idea guy should do in order to attract a technical co-founder. Hopefully, my tech co-founders agree 😉

There's very little room for the "idea guy" at an early stage startup
In an early stage startup, everything is based on building something and getting results and traction as quickly as possible. This generally means, an early stage startup needs people that can actually build and create things. So, what does this mean for the idea guy? Ideas are a dime a dozen. People can come up with great ideas, but 99% of the battle is based on execution. So, how do you prove that you can execute on this particular idea?
***
Here are some questions you should ask yourself:
1. Do I have any clue of how the product should look and/or function?
If you've got an idea for a web app, it'll be pretty important to have a good level of technical understanding. You should be pretty familiar with how web products are built and the architectural decisions that will need to go into it.

Regarding the design and flow of the app, I would start creating wire frames of how you envision the website to function. Particularly for web apps and mobile apps, mock ups can be very helpful in explaining how the app should work. You can use something like Balsamiq (http://balsamiq.com) to translate your ideas into a basic design.
I would then take this a step further and see if you can put together a design with your mockups using Photoshop. Alternatively, you could crowdsource your design using sites like 99designs. If you feel pretty comfortable with your design, you could use XHTMLized, a great company that I personally use to help convert designs into CSS and HTML screens.
Both of these steps should help bring your idea closer to life.
2. Can I get interest from potential users or customers?
For consumer-oriented ideas, these are the steps I would take:
a) Create a Facebook Page — engage your friends about the idea and generate some interest, discussion, and feedback.
b) Create a Twitter account — broadcast your progress and what you're doing each step of the way. Perhaps, link this to your Facebook fan page.
c) Start a blog — write content around your idea. I would use Posterous as it's a dead simple way to blog via email. The content you share may be valuable and helpful, so start sharing that value through blogging.
d) Create a very simple landing page — buy a domain and begin collecting email addresses (you might have to get creative on how to put this together or ask around for help). Better yet, you could learn how to put this together yourself.
e) Get feedback through a specific survey — put together a survey using Survey Monkey and create a link for it on your landing page, fb page, twitter account, and blog asking your visitors pertinent questions like, "would they use your product?"
For b2b ideas, these are the steps I would take:
a) Speak to potential customers — armed with your mockups, designs, and screens, you can begin speaking with customers about your idea to see what they think and whether they would use something like what you're offering.
b) Create a survey for them — figure out how much they would pay for your product.
c) Continue speaking to more potential customers — leverage your previous discussions to get more discussions.
Hiten Shah, co-founder of KISSmetrics, recently shared a presentation entitled "You've got an idea. Now what?" that summarizes principles from Steve Blank regarding customer development, Eric Ries regarding Minimum Viable Product and Pivots. It's a must read — http://blog.kissmetrics.com/product-ideation/
3. Can I raise any outside investment?
While you're doing all of the above, you could start reaching out to all of the affluent people you know and present them with the results of your idea thus far which includes (1) feedback from potential users and customers; (2) survey results; (3) # of signups; (4) front-end product development; etc. Combine this information with a very short pitch deck (i.e. ~6 slides) describing your value proposition.
Raising money is a bit of a catch 22 because most investors will want to see traction before making an investment. With a B2B play, you could potentially get paid from a potential customer to go out and build what you said you could provide for them, which is the best case scenario. Nevertheless, at a minimum, you could have potential investors lined up by the time you speak to potential tech co-founders.
4. Am I willing to share a large percentage of the company?
Ideally, I think the founders of a company should start with 5% each, and then gradually get more based on their performance. However, that's never the case. Therefore, in order to attract a technical co-founder, you should be willing to provide him or her with a large percentage of the company.
What my team did was objectively write down everything we could bring to the table (i.e. network, capital, domain expertise, experience, resources, etc.), and then based on that list, we were able to derive a reasonable level of equity in relation to everyone else.
5. How many people have I shared my idea with?
This point probably deserves it's own post, however, I believe it's an important component. I hear this all the time — "I don't want to share my idea with too many people because someone might steal it." Really? The chances of someone stealing your idea is slim to none. Seriously. Everyone's got great ideas. In fact, you should be doing the opposite. You should tell everyone about your idea. Why? Because, the probability of someone stealing your idea pales in comparison to the feedback you will get and the value that you will derive from that feedback regarding the evolution of your idea.

Jun Loayza wrote a great post a few months ago entitled "How to test if your startup idea will succeed" where he also encourages you to share your idea particularly with some key people such as serial entrepreneurs, angel / venture capitalists, and your target audience.
By sharing your idea with others, you might even stumble upon the tech co-founder you're looking for. At that point, it's your job to convince them to join forces and embark on the journey together.

****
I would love to hear from tech folks who have been approached by business guys with a great idea to see if they may appreciate these thoughts.