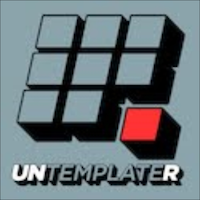 In the United States, we believe in freedom.  We believe in voting on our leaders, choosing our grocery stores, reading whatever books we want, and watching late night television that mocks the leaders we voted on.
Many other countries don't have the freedom we believe in.  They strive to rise out of poverty, to live even a basic life.  A life where they can simply have water, food, and shelter.  A life without war, without death, without starvation, without dictators.  A life where they're allowed to learn without being persecuted.
They want our freedom.
Because in the United States, we're blessed.  Many of us have to opportunity to strive for more than rising out of poverty.  We have the opportunity to take our freedom and do something meaningful with it.  To learn as much as we want.  To climb whatever mountain we want.  To make whatever movie we want.  To live the Untemplated lifestyle if we so choose.
But what do most of us in the United States do with our "freedom"?
We ask large corporations to pay our healthcare and give us a weekly paycheck.  We ask them to let us have two days a week off from work.  We ask them if we can stop working when we're 65 and if they'd be so kind as to continue paying us.
We sit at home on Sunday afternoon, watch football, drink beer, and complain about how our bosses do nothing but get paid more than we do.  We show up to work at 9 on the dot and as soon as the clock hits 5, we're sprinting for the door.  To get home and complain about that boss again.
Our freedom gives us the ability to act, and do, rather than complain.  But how many of us actually live our freedom to it's truest potential?
Are you using your freedom to act and do, or are you just complaining?