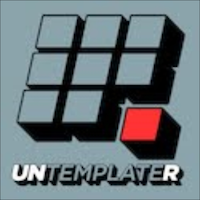 Hey everyone,
It's Sunday and time again for some community news!
We kept the momentum rolling this week with some really great posts.  Once again, from a personal perspective, I was genuinely impressed by the variety of content.  Although, I guess you could call me biased!
Giveaway winners announced!
Congratulations to the winners of the Personal MBA seats from launch week:
Meg Sweeney of Cars X Girl!
Jeff Kosola of Deliver Away Debt!
Allie Osmar of The Creative Career!
Thanks to Josh Kaufman's generous help, Meg, Jeff, and Allie will have three free (normally $497) seats!
Drink the Kool-Aid:
Can't get enough Untemplater in your daily diet?
From my poolside bungalow in Phuket, Thailand (yes, I'm bragging… deal with it…),
Xoxoxo…
-Baker