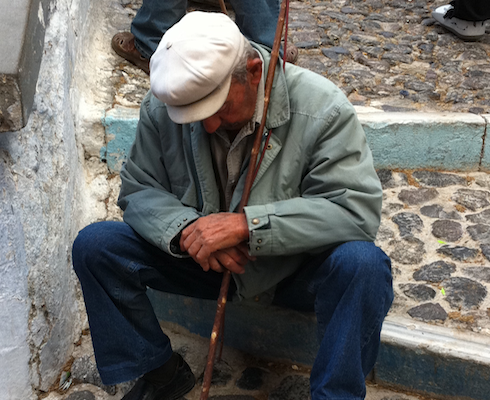 In the 7th grade I was picked up by a black Mercedes Benz 300 SEL to take me to some party my parents were attending.  The car wasn't my family's car mind you.  The owner was a businessman who started the country's largest beverage company.  My parents owned a 10 year old Datsun that lacked paint and rolled with only three hubcaps.
When I got to the party, I was in awe.  The businessman had an infinity pool overlooking the city and living room ceilings high enough where I could play hoops!  When I met Mr. Lin, I noticed he walked with a limp and a cane.  He told me a story of how he worked in a beverage packaging factory for 25 years until he saved enough to buy a packaging company of his own at the age of 45.  It took him another 15 years before had enough to do as he pleased, but by then, he had already lost his ability to run.
Mr. Lin told me something I will never forget.  He bent over and whispered in my ear, "Enjoy your fortune while you are young, because others will spend your fortune when you are old."
I didn't understand what Mr. Lin's advice meant back then.  But, I figured it out in high school.  It's better to be rich as a young man.  "Others" refer to not only dependents, but time.  Time spent his fortune because he could no longer enjoy it himself.
THE VALUE OF TIME
The party in the hills inspired me to make my fortune before the age of 30.  When I was 12, I thought anybody over 30 was seriously old.  Now, I would just kick my 12 year old's ass because 30 is still quite young!
In early 2007, at the age of 30 I actually had enough to retire and live a humble life.  The problem is, times were still very good then and I wanted to party on.  Nobody suspected Bear Sterns, Lehman Brothers, and the national housing market would blow up.  What proceeded was the worst financial crisis of our lifetimes causing many of our fortunes to go in reverse.
Luckily for those who stuck through the beat down, not only have our fortunes recovered, they've grown to new heights in 2012.  The problem again is time.  We spent at least two years recovering our losses, two years we'll never get back.
The more money we make, the less it matters.  The first $10,000 you save is a wonderful feeling.  The 100th $10,000 you save doesn't make a lick of difference to your happiness or livelihood.  In 2009, I knew I had to make a change and started Financial Samurai to log my thoughts and plan.
THINGS CHANGE
When you play competitive sports, you become keenly aware about your body's condition.  I rely on my knees to serve, hustle, and pivot during our league matches.  I can tell they are slowly beginning to go and I didn't want them to completely give out during my travels.  Although my definition of young had shifted to anybody under 40, I fear that our bodies can start deteriorating quite rapidly.
There is no novelty driving a Porsche 911 Turbo when you're 60 years old.  By then, I can imagine all you feel is that "you deserve it."  But, imagine if you had enough money to drop $150,000 cash on one of them beasts when you are 35?  How much more fun you'll have!
There is no novelty booking a $40,000 luxury cruise for two around the world when you're 80.  By then, you can't take advantage of all you can eat lobster and filet mignon because you've got to watch your cholesterol!  And you can't enjoy climbing up to Machu Picchu because you'd be gasping for air.  But, imagine if you could see the world in your balcony suite in your 30's for two months at a time because you no longer have to work.  Or better yet, you develop a business on your own in your 20's where you could work from anywhere in the world?
DO IT WHILE YOU'RE YOUNG
Whatever your material desire or adventure that you seek, do it while you are young.  Just make sure you put in the sacrifice early so that you don't come back a broken old man or women later on.
I retired at 35 because I value time.  What do you value?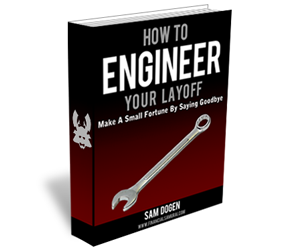 Regards,
Sam