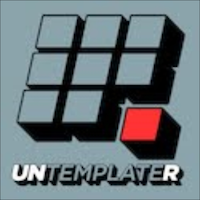 This is a question that is probably most often asked in personal development. It is a question that, for me, has been an extremely loaded one.
Since I've been involved in Untemplater I've asked myself many times: "How often are my decisions based on my own personal needs or desires? How often are my decisions based on other people's desires or expectations of me?"
Time and time again as I make a decision I've opted for my own personal needs or desires and as a result, I'm watching myself grow more and more individualistic. I don't want to be constrained by expectations put upon me by society, culture, family or peers. That's the untemplated lifestyle right?
But as they say, no man is an island. Everyone is connected.
Whether we realize it or not we as individuals can (and do) affect so many people, not just the people closest to us. Even a simple smile to a stranger you walk past can have a tremendous effect on that person's mood and their attitude for the rest of the day.
And no matter how individualistic we think we are, whether we like it or not, we are shaped by others as well.
So my question for you all this week [after dropping off the face of the Untemplater planet last week] is:  How do you want to be remembered? What do you want your legacy to be?
The following two tabs change content below.
To live an "untemplate life" means to shatter the template lifestyle in favor of a truly exciting, unique, and unconventional one. Untemplaters consist of entrepreneurs, travelers, adventure seekers, iconoclasts and bloggers from all over the world.
Latest posts by Untemplater (see all)