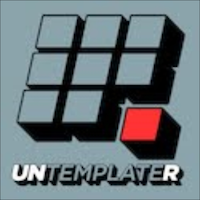 Everybody makes mistakes. Almost everyone has regrets.
For me, I find that these days my Gen-Y ADD tendencies cause a lot problems. I'm usually satisfied with getting the gist of things, not really caring for looking into the details. This carelessness combined with thinking I've got the memory of an elephant has led to some big mistakes at work.
I get so focused on just completing the task that I often forget to do the task well. Missing a tiny important detail can be costly. Each mistake I make reminds me to be extra careful when completing my tasks.
What is a (big) mistake you've made and what did you learn from it? What can others learn from your experience? What are your regrets?
The following two tabs change content below.
To live an "untemplate life" means to shatter the template lifestyle in favor of a truly exciting, unique, and unconventional one. Untemplaters consist of entrepreneurs, travelers, adventure seekers, iconoclasts and bloggers from all over the world.
Latest posts by Untemplater (see all)