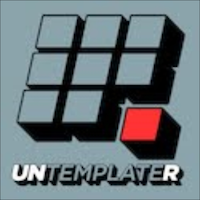 This past weekend my mom came to visit me. At dinner, she asked me how my internship was going and I told her it was going really well. I told her that I've been learning a lot, meeting and interacting with a lot of really awesome people. [I'm looking at you, readers!]
"What's this website about?" she asked.
I did my best trying to explain the various topics we cover here at Untemplater.com as well as our diverse audience and writers, but I had the hardest time. Eventually she just told me to write down the website address for her so she can look at it later.
This short feeling of discomfort made me think, "If I'm having this much trouble explaining the concept of the website to my mom, what's it like for the people who are fully immersed and focused on designing and living an untemplated lifestyle to explain themselves to their friends and loved ones?"
So, how do you explain your lifestyle to others outside of this community, to those who are living within the template? Do you have a point-by-point bullet script that you use or does your description change with each interaction? What tips can you provide for others who struggle to explain their untemplated life to the templated?