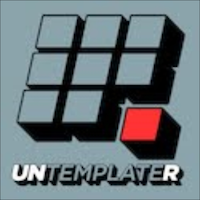 This first launch week of ours was quite enthralling here at Untemplater. We've worked hard over the past few months to deliver Untemplater.com, and your excitement about the launch of this site makes us all feel really warm and fuzzy inside.
But this is just the beginning. You'll be seeing some great posts from our talented writers, interviews, and more giveaways! We have lots in store for you all, so make sure you check back here and stay connected with us on Facebook and Twitter. You can also sign up for our newsletter and subscribe to our RSS feed. We want to know what YOU look forward to seeing at Untemplater!
Here at Untemplater we focus on four categories: Business, Mobile Lifestyle, Personal Finance, and Self Improvement. What do you think about these four categories? Is there a particular topic that you find extremely interesting and would like us to highlight more? Is there any topic or issue that you've encountered that you would like us to address in any of these categories? What do you envision for the future of Untemplater?