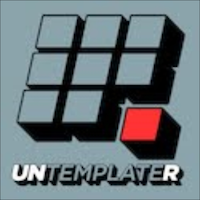 A Guest Post by Jasmine Stephenson of http://jasminewanders.com/

When I was 21, I got the word "freedom" tattooed on my back. At that time, it was a celebration of an addiction that I had kicked and a personal commitment to maintaining that liberty. Now, however, it has come to represent something else entirely.
Let me explain. Freedom is a loaded word. For some, the word will conjure up images of fireworks, stars, and stripes. Others will think of the human trafficking epidemic, repressed women, and oppressive, dictatorial forms of government. Many will reflect on their right to say what they want without fear of persecution, or be grateful to live in a civilization in which corruption of authority does not run rampant.
Great people throughout history have disagreed on the definition. Some imply that freedom is an internal journey. Franklin D. Roosevelt said, "In the truest sense, freedom cannot be bestowed; it must be achieved." The great philosopher Nietzsche defined freedom as "the will to be responsible to ourselves."
Bertrand Russell thinks of freedom in these terms: "Freedom in general may be defined as the absence of obstacles to the realization of desires." Buddhists would disagree; teacher Ajahn Brahm says, "One can say that the underlying creed of most Western democracies is to protect their people's freedom to realise their desires, as far as this is possible. It is remarkable that in such countries people do not feel very free. The second kind of freedom, freedom from desires, is celebrated only in some religious communities. It celebrates contentment, peace that is free from desires."
I was born in the United States, a country which not only bills itself as being a free country, but has also assumed the responsibility of being defender of freedom outside of its own borders. Living in this free society, however, I felt like a slave. I was enslaved by bills and debt, by a corporate job that didn't contribute to the overall well-being of the world, by materialism and excess, by the image of success, by the expectations of others. I felt stifled, caged, and discontent. I had to escape.
Thanks to an epiphany I had in a Wal-mart and a naturally rebellious nature, I got rid of everything I owned that didn't fit into a backpack, quit my job, and began to live a life that I had designed for myself. With very few things, a passport, and a flexible freelance gig as a writer and editor, I am now free to move about the planet in a nomadic fashion according to my whims and the amount of money in my bank account. Since I have chosen this lifestyle about three years ago, I feel much more liberated than I ever did in the US.
But am I truly free?
I have come to realize that the concept of freedom is like a multilayered onion, composed of complex physical, mental, emotional, and spiritual planes. It is an idea that I am constantly analyzing, defining, and comparing with my current state. I feel I have achieved varying levels of freedom. For example, today, I am free from monthly bills, unnecessary belongings, a 9-5 job, a cubicle, two-week vacations, trips to Wal-mart, and the American dream.
However, I still suffer from, and am enslaved by, vanity, finances, negative thoughts, self-doubt, irrational fears, a Wi-Fi connection, and other self-imposed limitations, to name a few. One thing is clear: I still have a long way to go towards reaching my ideal of freedom.
Weigh in: Are you free? What does your personal freedom look like? What do you feel enslaved by?