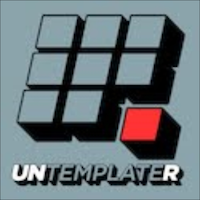 Given these tough economic times (aka the "tets"), I often get asked for career advice from friends and family.  Everyone is looking for improvement in their career, whether it's to land that first job, get a promotion or strike an independent consulting path.  To them, I always say that half the battle is in landing the opportunity.  It's not about flashy suits and shiny shoes anymore– the competition is fierce.  Save yourself a lot of grief by making yourself appear desirable (aka marketing yourself) by doing the following:
1. Build your LinkedIn profile… Like your online resume, this is your opportunity to showcase your ability and expertise to prospective employers, colleagues and business partners.   Fill it out completely and don't skimp on the details.  Ask for recommendations and don't be bashful about doing so– you've earned them, and most employers appreciate a reciprocal review from their employees in return.
2. Get involved.  Start a blog or an interest page… Show people who you are and what makes you tick.  Whether it's cooking, cars, travel or finance, people want to engage with people they can relate to. They want to know you are real… or at least breathing and can have a conversation outside of work and classroom speak.
3. Build your social networks… Get a Twitter account, make friends on LinkedIn, comment in Groups, Forums and on Posts that you can relate to and offer advice on.   The more friends you have, the more opportunities will arise for you.
4. Search, search, search… If you're looking for a new job or freelance project, search Twitter, LinkedIn, Indeed.com, Craigslist….   Take advantage of the social networks you've already built to share your desire for work and market yourself accordingly.   It can be a time consuming process, but jobs don't magically appear in your inbox.  The best advice I can give is to be realistic about which jobs you apply to.   Do NOT waste your time applying to a job if you don't currently have the expertise or can't pick up on it within a week.
5. Practice your pitch… Get to know your prospective employer by researching them online.  Craft your resume (with appropriate links to online profiles) in a way that recognizes their need and how well your expertise can accommodate it.  Find what differentiates yourself from others and capitalize on it.  Rehearse what  you'll say when you get the inevitable "What makes you the best applicant for this position?" question.   Look people in the eyes, smile… forget about what outfit you're wearing… most people could care less about flashy suits and shiny shoes.  They want to see you– not your clothes-  and the more natural and confident you sound, the more people will believe you mean what you're saying.
If you nail these key items before embarking on your job search, it will save you a lot of grief and disappointment in the future.
Finally, don't take it personally when you're not selected for a job (and trust me, this will happen a lot).  Most positions are either filled internally within the organization or by an employee referral.   Chances are, you may have been the better candidate but corporate politics came into play.   Just remember to keep your head up, keep searching and keep your goals in sight.