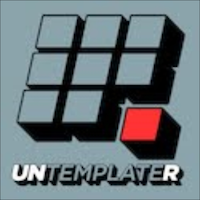 A common question among new entrepreneurs is "how do I come up with a profitable idea, especially considering all the good ones are probably taken?" This question has stumped many people before they even had a chance.  Sure, it would have been hard to discover the idea for Google, the touchscreen, or the cement that eats up carbon dioxide from the atmosphere to save the world from climate change. These are all super original ideas that made it big, but how do you come up with something original, sexy and profitable, especially when you might believe you don't have extraordinary creativity and the ability to foresee the future? You don't.
Charles H. Duell, the then U.S. Commissioner of Patents said in 1899, "Everything that can be invented has been invented." Yet profitable enterprises have spawned one after another for more than a century later—why? Because it's not necessary to create something extraordinary and different to succeed. Several entrepreneurs have thrived because they took something boring or unoriginal and made it remarkable, causing customers to spread word and enthusiastically buy their products.
Why should one focus on making boring or unoriginal things remarkable? There's a reason why boring and unoriginal can win: people eat all of the time but that doesn't prevent new restaurants from opening. A food entrepreneur doesn't say, "Rats, the idea of a restaurant is already taken; I'll have to move on to something else." The same goes for flower shops, design services, glass manufacturers, and any other "common" business you can think of. The thing that all of these businesses have in common is that a market for them already exists. Fortunately for you, the entrepreneur, opportunities abound to introduce something remarkable to a largely boring market. Do that and you cause people to wake up and want to buy from you and even convince their friends to buy from you.
Consider the following 7 examples of "boring" and "unoriginal" businesses that succeeded by becoming remarkable:
1. Beer and a haircut – The Public Barber Salon in San Francisco could be easily mistaken as another discount hair salon, but a customer quickly experiences that there's something unique about this salon when they walk in. It has a grungy/punk feel to it and when seated in front of the mirror, the customer is offered a beer. When was the last time you got a free beer with your hair cut?
2. Movers who care – Larry O'Toole created Gentle Giant Moving with the intention of creating a warm, memorable feeling for people moving to a new home. For most people changing locations, it can be a very emotional experience, yet most movers treat every job as just that—a job. Gentle Giant movers, however, are trained to emotionally relate to customers, console them, and treat them, as well as their belongings, with respect.
3. Restaurant with an honor code – A restaurant in the North Beach district of San Francisco is now famous for the fact that the restaurant staff puts a carafe of house wine on a party's table as they're seated, and when it comes time for the bill, the party simply tells the waitress how many glasses they had. Whether the food is better is arguable, but the restaurant consistently fills up at night because people think the honor code is cool and they know where to go to have lots of wine with their meal.
4. The alarm clock that challenges you – Alarm clocks have been around since before electricity became available, yet people have still created successful businesses based on these products. If you invented a simple digital alarm clock, big companies sourcing similar products from China would put you out of business quickly by offering lower prices. But what if you invented an alarm clock that was so annoying that it would wake up the laziest people in the world? That's precisely what the Puzzle Alarm Clock does. At the designated time, it shoots puzzle pieces in the air, which need to be found and properly placed together for the incessant honking from the alarm clock to silence. For this privilege to heavy sleepers, they are able to charge a hefty premium and differentiate themselves at the same time.
5. Salt. Salt could very well be the most boring business on earth. Mined and refined from underground salt mines, it has become a bland commodity that goes into most of our foods. Companies such as SaltWorks, however, have taken salt to a new level by selling salt produced through evaporated seawater. The variety of sea salts produced, ranging from "finishing salt" to "Fleur de Sel," all feature different textures and tastes. Although salt has been looked at up until now as a boring commodity for over a century, it has now become an obsession among chefs and gourmet food enthusiasts.
6. Celebrity dogs – Pet stores are boring. I don't care if the puppies are cute: if you're a kid, you go into the store, you pet puppies from no specific breed trapped in a cage (if they let you), and you inundate your parents with "logical" reasons why you should have a dog and hope they will give in. Take on the other hand, California based "Shepherds of Leybourne," a ranch where over 100 German shepherds roam free. Each shepherd is given a name after a celebrity matching its personality, such as "Sean Connery" or "Gwyneth Paltrow." Upon my visit here, the owner and staff knew every possible thing there was to know about the breed and invited me to "get introduced" to the dogs one by one as if it were a fashion show and I were the judge. It's no surprise that celebrities and German Shepherd lovers alike traveled for hundreds of miles to get a dog here.
7. Inspiration through small things – Anyone who knows about the self-improvement industry realizes motivational speakers and authors like to convey incredible energy to make you feel inspired and go after big goals. Although I won't argue with the merits of such an approach, it's hard to compete with people like Tony Robbins and Dr. Wayne Dyer. Neil Pasricha took a different approach by starting a blog called 1000AwesomeThings.com. Instead of making people feel good by trying to empower them with motivational words, he delivers inspiration through sharing his experiences on the tiny things in life that really matter, yet we often take for granted, such as going to the store and not having to wait in line, or getting a smile from a stranger. By allowing others to submit similar experiences and comments daily, Neil has created a community of optimistic followers, which led to best-selling books and high-paying speaking engagements.
So if you're starving for ideas, instead of trying to come up with something totally original that may not even have a market, look to the boring businesses that you come across in your daily life and think about how you can add a twist to them to make them unique and remarkable.  Ask questions like:
How else can this be done?
Can this be made more (fill in the blank)?
What shouldn't go well with this but could make it unique?
What's working well in a different industry that could be applied to this one and hasn't been done yet?