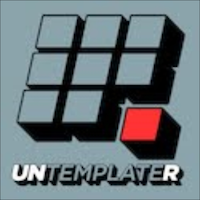 Just because someone is highly skilled in a particular field and or industry does not mean that they are good at teaching others or sharing their skills. It can often be the opposite case. Training and assessment skills are actually an area of their own and any professional even non-professional person who wishes to do so well, should obtain these following benefits from participating in a regulated and recognized course for the following reasons…
Consolidating and developing existing knowledge and skills through communication and learning skills. A trainer is usually someone who is highly skilled in their field. However to communicate that information at the right times and in the right method is another ability altogether. A trainer can better understand the knowledge they have and how to compile and consolidate that knowledge for others. This includes areas of training analysis, training session structure, principles of learning, question techniques and styles and evaluation. Furthermore by understanding the techniques of training others you will better understand your own learning processes. Training and learning are intrinsically linked.
Increasing chances of employment and income and being better at business. Whether you have particular skills that you will be employed to train or for current learning such as when you are starting in a new area of your expertise, those who have existing training qualifications under their belt are more sought after. By having the knowledge to teach is also a skill to learn, and many potential clients and employers will view these qualifications as a credible skills for immediate appreciation of the individual or for potential expansion of future responsibilities. You don't necessarily have to be a Training Professional now to benefit from having these skills or qualifications. You may wish to increase your business size and that also may mean getting your message across and developing your team.
Recognized Qualifications.Having recognized qualifications either to meet the standards of your company and/or government allows for uniform knowledge requirements to be met. When a 'trainer' has these qualifications any company and/or organization is able to be clear of those particular skills. Non-professionals or rather non-paid persons can also use these qualifications to clearly demonstrate and communicate their skill level and understanding of standard training techniques.
Being ahead of the curve. As with most science and understanding many ideas, techniques and principles of the past may seem ridiculous and often hideous. Learning and teaching skills are no different. By staying trained in learning and teaching techniques you are more likely to stay involved and updating your skills either in recognized and/or radical inventive programs. I first started to learn second and third languages by my teens and have also learnt in my 30s modern more intuitive and techniques for learning. I could have learnt those languages much faster and with deeper understanding if the techniques were better. How many of us attempted to learn secondary language during our secondary years and never really got grasp of it compared to teenagers today? Stop beating yourself it was probably because what you learnt in 5 years they are now learning in one. By staying ahead of the curve you will be more effective.
Improving yourself and your skills and your ability to disseminate and develop new skills are the hallmarks of a true professional. The advantages above are by no means inclusive of all the benefits of training the trainer but hopefully they have given you enough to further inspire your own development and that of others.