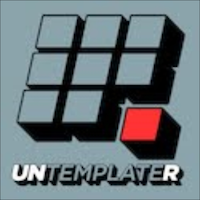 I recently heard a speech by a running coaching about marathoning (disclaimer: I am not a runner). He spoke about the idea that every runner hits "the wall," and then experiences what he called "The Excruciating Minutes" – that one mile or few minutes after you hit the wall that exposes who you are, and makes you examine what you are made of.
This concept of The Excruciating Minutes made me think about how we often hit lulls or barriers in our lives – the proverbial wall – and how often we are maladapted to deal with these challenges or struggles. It makes me question how often people give up when they were on the verge of breaking something incredible wide-open.
So here is my challenge to you: when you feel yourself hitting some sort of wall – personally, professionally, emotionally, or relationally – I want you go through a few Excruciating Minutes. This exercise isn't a deep look into your psyche or motivations, but a quick, honest, candid, and exposing look at who you are, what you are doing, and what you are made of. We want to get honest answers about ourselves out into the air so we can recognize strengths, address issues, and plan for how we will achieve success.
How you perform this gut-check is less import than actually doing it. I like to stand at a whiteboard, create columns for my scoping questions, and vomit out onto the whiteboard everything that comes to my head.
Some questions to get you started may include:
What gets in my way?
What gets me fired up?
What am I afraid of?
When will I consider myself a success?
How do I get in my own way?
Quite frankly, this will be a little painful….and weird. Especially since we are all our harshest critics. But my one piece of advice is to not think about it, and just go. When thoughts starts flowing, you'll get an amazing peak into who you are and what you're really made of. This should not be a long process, but only take a couple of minutes at most.
After you break through your Excruciating Minutes, look at what you've written down for a few seconds, close your eyes, and deeply breathe in a new found sense of self-awareness. The answers and solutions will start to flow, and you will feel energized and ready to move ahead knowing what makes you tick and how you are going to overcome the obstacles keeping you from success.