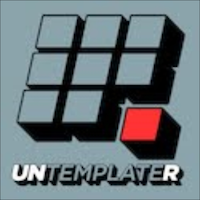 If any of you are college students like me, you find a paradox with the Untemplater lifestyle. You've read Tim Ferris, you've downloaded the Manifesto on this site, but this kind of lifestyle still seems utterly impossible.
This is because the typical university experience might be the clearest example of the template lifestyle. Think about it. A typical college student has class Monday through Friday, sometimes works a side job, often does homework late into the night, and usually doesn't find time to travel for semesters at a time if ever.
Worry not, young grasshopper. There are ways to untemplate your college experience. It is possible to get a taste of the unorthodox lifestyle and still end up with a degree to fall back on. How? I thought you might never ask…
1. Work Remotely
One of the tenets of the new rich is to find a remote work arrangement. This is more possible in college than anywhere else. One way to work remotely is to be a brand representative on campus. From my own personal experience, I was the campus rep for a large PC company. I scheduled my own hours, ran my own campaign, worked by myself – remotely through conference calls and emails, and got paid hourly plus commission for units sold. This was the perfect college work arrangement. This growing trend of the hands on brand approach is dubbed experiential marketing. Search for an experiential marketing company and see if your campus is covered. If not, email them and propose that it should be.
There are, of course, other remote work arrangements available. Try to freelance yourself. This is another tactic I have used in college. Since I mainly work with social media and search engine optimization, I have contacted small marketing companies and asked if they needed any short term help. You'd be surprised how many do. In the overall scheme of things I understand that you probably want your own business and people freelancing for you. Why not try the opposite in college? You can learn about how freelancing works and get a taste of the Untemplater lifestyle at the same time.
2. Study Abroad
Is studying abroad expensive? Yes.
Are you still going to be tied down with classes and work while overseas? Most likely.
Is it the best experience you'll have while in college? Absolutely.
My favorite part of my stay at my university wasn't actually at my university. It was in Northern Ireland. Many people overlook study abroad options because they think they can't afford it. I still paid a pretty penny, but I also applied for a scholarship which helped me out a lot. So many people completely ignore the scholarships available, you'd be surprised how much money you can receive.
Studying abroad is the perfect way to travel while still in school, still earn credit hours, and experience a different culture. Mine was in the summer, so it didn't even take away a semester from my university experience. Go to the next informational meeting at your school and see what they offer today.
3. Personal Branding
You're probably wondering how I managed to freelance for companies as a college student. Why would they ever think to hire me among their ranks? Welcome to the world of personal branding. You only are what you appear to be to the world. Personal branding in this day-in-age means building your social web online. This means having a strong presence on the big three networks: Facebook, Twitter, and LinkedIn, as well as maintaining a presence in the blogosphere. This is achieved by frequenting blogs of your expertise, commenting often, and eventually starting your own blog to act as the center of your social web.
Always work to expand your web. Try to blog at least once a week, if not more. The more you guest post on other blogs, the more people you drive to yours. Establish yourself as a guru on Twitter and people will take your tweets more seriously. Don't sell yourself short. Reach out and try contacting other industry experts; in my experience, they usually reply. Get your swagger on, go brand yourself.
4. Start an Income Stream
We all know what income auto-pilot is right? Once you've established your own personal brand via free content, start making some revenue. If your blog receives a ton of traffic, maybe this just means advertising or joining an affiliate network to cover your beer expenses for the week. If you consistently put out great content, this could mean making a membership or premium section to your site. Or maybe this means taking some time and writing an e-book. Whatever the method, the goal is the same: start an automated income stream that takes care of itself and lets you do more important collegiate duties – you know, happy hours and forty hands.
5. Travel When Possible
Have you heard the Seinfeld skit about being a kid? He jokes about how the only thing on his mind was candy, 24/7. He would do anything for candy and it was the only thing in his brain all day. Well as a twenty-something, my candy is traveling.
I understand that college students are strapped for time and money; I am a college student myself. But by letting your resources rule your lifestyle, you are firmly establishing yourself as a regular nine-to-fiver. Do whatever you can to escape suburbia and explore the world while you're young. I mentioned studying abroad earlier. This is a great way but not the only way. Most of my travel adventures in college have been through friends. One of my friends wanted to visit his dad in Bangkok and wanted a friend to come – I winded up buying a plane ticket and not much more. One friend had his 21st in Las Vegas, same story. Remember, when your friends have connections in places around the world, this often significantly reduces the cost of traveling. Maybe you will buy a plane ticket but won't need lodging or food. Look for every opportunity to travel throughout college and pounce on the ones that are anywhere close to realistic. And never look back.
And there you have it – my guide to untemplating my college experience. These items are based on my personal experiences. What ways have you, the readers, come up with to break the mold?
Refinance Your Student Loan With SoFi
SoFi is a fantastic social lending company that provides rates as low as 1.9% variable with auto pay and 3.5% fixed with auto pay. The reason why they can offer lower rates than the rest is because they analyze you based on merit, quality of employment, and education besides just a credit score and financials. There is zero origination and prepayment fees. Offer terms are from 5, 10, 15, 20 years in both fixed and variable. Both private and public student loans can be refinanced.
Besides low rates, one of their best features is their unemployment benefits. If you lose your job while repaying your loans, you don't have to pay your loan for up to 12 months while you look for a new job! Interest will still accrue, but having this cash flow break is a huge benefit. They also provide job assistance guidance as well.
You can apply to refinance or apply for a new student loan here.
Updated for 2018 and beyond