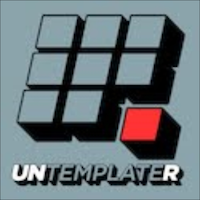 How do you unlock that secret door to becoming extremely productive? Easy, through total immersion.
This year I made it so that my one goal in everything that I do is going to be total immersion. It's the obvious-yet-overlooked key to success and extreme productivity in life.
See, I got the idea from language learning and method acting. In the world of language learning there are those few people who learn languages in two to six months. And you know what they apply to their lives? Total immersion. In the world of method acting, actors (and actresses) are only able to give their 'character' that authentic feel only by living out that character through total immersion.
First of all, to make it clear, total immersion is not about a balanced life. It's not about doing a little of everything every single day. And it's not about giving equal time to everything. Total immersion is about focusing on only one thing for an insane amount of time. It's about letting everything else wither away in the meantime. And it's about leading an unbalanced, yet highly passionate, and driven life.
Total immersion requires that you lose any and all sense of balance you hold dear to you. Repeat, any and all sense of balance. It means watching your social life dwindle to nothing while you focus entirely on your career. And on the contrary, it means watching your career dwindle down to nothing while you focus on your social life (a social life is necessary but it shouldn't be all consuming, all the time).
Way too many people live the "I multi-task" lifestyle. Which I think is stupid given the fact that it's proven that when we stop concentrating on something for 5-15 minutes it's going to take a full hour for us to go back to that level of concentration. Calculating that the regular person checks their e-mail, Twitter, LinkedIn, Facebook and/or blog every 5 minutes, it's amazing that people get anything done. But, this does explain the 10 hours of 'real' productive time that people usually clock in a 40 hour workweek.
The thing about total immersion is that it's basically the ultimate cheat code to life. When you spend 8 full hours totally immersed in something, you would think you got 8 hours of productivity right? Wrong, you get far more than 8. And the thing is the longer you're immersed, the higher the productivity ratio goes up. One day you could clock in 12 hours of work in 8 hours time, another 15 hours, and in another 9. In fact, if you find yourself totally immersed and concentrated for a full 24 hours, you can find yourself having completed a whole weeks worth of work. Hmm, I wonder how much we can get done if we're totally immersed for one full year?
But why does total productivity greatly multiply the more hours you are immersed? Well think about it, have you or anyone around you ever been fully immersed in one thing and only one thing? Most likely you answered no. So very few people (if any) actually apply this to their lives. So few in fact that we as humans have not actually reached our threshold for productivity, far from it. What you are doing then, by being totally immersed, is going closer and closer to that threshold, closer than anyone has ever been.
I guess the question now is "what are some simple things I can do to become totally immersed"? Well, you can:
Cut back on internet use to less than two hours per day.
Yes, internet use, not just 'social media' use. Internet use in general. Believe me, the internet is a very distracting place. What with Twitter, Facebook, LinkedIn, StumbleUpon, Orkut, etc. you can find yourself wasting A LOT of time on the internet.
Most people think that they need the Internet to do most of their work, but they don't, this is just a cop-out excuse so that they can use it, and eventually be distracted. Even if you make a living online, through blogging for example, you can do most of your writing with less than 5 minutes of internet use. For example if I want to write an article about a subject I'm unfamiliar about I usually do five things:
Think of a topic to write about and research it online by typing it into a search engine such as Google.
Save all the information I find as quick as possible offline through Evernote, bookmarking, copy & paste, etc (takes about five minutes). Thus solving my issue of needing to constantly go online to look up information.
Turn off Wifi so I'm no longer on the Internet, and summarize the information I got in step 2.
Open up WriteRoom (which darkens the screen so I only concentrate on writing) and proceed to write my masterpiece using facts and information I got in the notes.
Once finished writing and editing my article I turn on my Wifi again and proceed to upload the article to my blog.
I laugh, be merry, and attend to other things in my life.
Batch similar tasks (thank you Tim Ferriss).
Batching has got to be one of the most productive thing I have ever done. Batching involves you grouping similar items and tasks together and completing them all at on specific time.
For example, all my blog posts on dancePROOF are written in the last week of the previous month, giving me a full three weeks to never worry about providing new content. Which, if you think about it actually gives me better content (three weeks totally immersed in other things allows me to get more information about them, and a full week immersed in writing allows me to convey my knowledge about them better).
So, believe me when I say that total immersion can apply to anything and everything if one chooses. And, as I said [and guarantee], this is one of those obvious-yet-overlooked keys to success that few people apply to their lives.
I am going to be one of those few. And so should you.