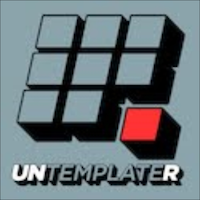 There you are.
An (aspiring) Untemplater, ready to take on the world.
What do you have ?
Enough passion to melt the moon ? Check.
A desire to design your own lifestyle ? Check.
The will to inspire thousands along the ride ? Check.
What's missing ?
The magic to make it all happen.
Or to be more precise: A kick-ass workflow.
Having only your notebook as your main weapon for world domination requires discipline. Since you're sitting down on your butt for most of the day, you better create a work habit that makes your lifestyle design feasible.
Don't worry, I have experimented with this for ages (3 months), and I have come up with an epic way of structuring your workflow, untemplater style:
1) Get yourself into state before your work
It's tempting to move your butt straight to the pc once you get out of bed.
But that would be bad, very bad. Humans are made for motion:
As soon as you jump out of bed, do some exercise. It doesn't matter what you do : pushups, sit-ups, dancing. Whatever keeps your blood pumping.
If you want to upgrade that, go out for walk. Run run run and shout incantations: I can do this – yeah yeah, I CAN DO THIS. Today will be a KICK-ASS day.
This might seem totally nuts to you, but it gets your circulation rolling. You'll enter a state of heightened awareness, what athletes call "the zone".
Do this at least 20 – 30 mins every single day, first thing in the morning. I promise you, sitting down for the rest of your day will never feel sooo good.
Plan your day the easy and fun way
I luv minimalism, especially when it comes to planning. Having a clear plan is the most awesome way to structure your day. You probably know this, but you're not doing it. Let's change that once and for all: Forget about Google calendar, it's too complex. Remember, you want to get things done. Get Teuxdeux (free) or any other SIMPLE To DO planer and write down your main goals for the day. Start with the big and important rocks first:
1)Call clients
2)Finish designs
3)Meet with Mister X
etc.
That's ALL you need for a basic structure.
This will radically improve your productivity. The simple act of writing things down in a hierarchical order brings your goals closer to reality. It's psychology, don't ask me why it works.
Work with focus
Life's a distraction when you are distracted all the time. I tried multitasking before:
I was working while listening to pop, checking my Facebook/Twitter updates and watching Animes. Needless to say, it didn't work.
I didn't get anything done, and if I did, the quality was usually sub-below standard. To hell with it now ! New model: I do only one thing at a time, and I make it as BEST as possible.
So if you write, really just write. Focus entirely on your writing flow – make it the pure center of your concentration. Keep the momentum flowing until you finish the post. Then take a short break and immediately tackle your next task. One step at a time. As epic as possible.
Give yourself a ridiculous time limit
When you're self-employed, no one's kicking your ass. You have to do it yourself, at least mentally. If think you need 2 days for something, then it will take you exactly 2 days. If you think you can do the same in 6 hours, then you'll do it in 6 hours. Whatever time limit you give yourself is the time you will need. So, let's speed things up a bit.
If you think you need 2 hours for your work, make it one. 45 mins for a blog post ? No way. 25 mins is the way to go.
I do that daily and it's working like white magic. I believe most humans work better under slight pressure,and having a tighter deadline will not only skyrocket your productivity, but also sharpen your focus. The less time you have, the more you have to concentrate on the important stuff.
Get into candy-mode
When you finish an important task, cross it of your To Do list (you have one, right?) and CELEBRATE, at least for a moment. Smile, get your favorite snack or do whatever feels like a reward. This way you further establish the habit in your brain.
Will this guarantee kick-ass results ??
Of course not.
They are no guarantees in life. That's why it's soo much fun.
But will it quadruple the potential of creating something kick-ass ? You bet.
Question:
What's your Untemplater workflow, and do you have any tips on how to create a better one ? Tell us in the comments, we all want to improve !