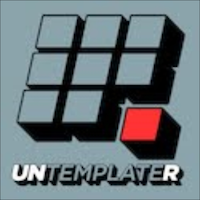 When throwing yourself into something new, those first few days weeks or months are some of the most exciting and interesting moments you can have.  Particularly when you are plying your hand at achieving a long term goal – something that may be monumental in the way you live your life, whether this be financially, or through or a career, or whatever it may be.
Life is good, the energy is there in abundance and nothing can stop you.  Perhaps after a while, the pace begins to slow, and over a couple of months it could have perhaps become stagnant, stationary, you're approaching stand still with the incomplete mission.
Literature of wiser men than me will tell you that procrastination is setting in or even a lack of self discipline; this of course could be the case.  However, I feel there is also (in the true spirit of personal development) a lot to be learnt in these times and they could also be a blessing in disguise when considering your true passion and purpose.
When the stand still in productivity has finally arrived, not much is being done, the untrained mind will throw up excuses as to why this has been the case – work is getting in the way, my room mate locks me out every night, or I wake up each morning to find my best friends little brother in my fridge or in fact right beside me in my bed, where he is certainly not welcome!  Point is, the excuses will flow.
However, the conscious person will understand their own role in this.  The choices you make determine the surroundings you find yourself in.  I chose to live with the housemate, I didn't get another key cut or I wasn't stricter when it came to the fridge!  But you have options and in fact these times, I put it to you, will be some of the most pivotal to your development and success.
You can highlight your choices and options, and make new ones, this very simply is the cross roads you are at – however a more detailed discussion of this will be offered another time.  It is a different area, one much more internal, that I feel can enable you to find out a little more about yourself and your desires.
I imagine, or at least this happened to me on a number of occasions, that when the stand still in productivity is upon you – the last time you lifted a finger in the right direction to attaining your goal seems longer ago with each passing hour.
Say the aim is to establish an information publishing service, for a while the enthusiasm is there and articles are being written and published for a few months – then it staggers until nothing is being written and in fact, the attention of the author has turned to something new.  It is this flippant attention span that personal development literatures warn against, as it leaves behind you a trail of incomplete tasks and unachieved goals.
However, a positive can also come from this experience.  It is sometimes just as important to know what you do not want to do, as to know what you do want to do.  Trial and error and learning from these mistakes is the very essence of personal development.  If the reason you left the project alone was because you tired of the subject in question, than this possibly means it was not the right choice for you in the long run, you should be motivated by the work itself, particularly if it's a career choice.  This may not be the case after the project has not been touched for months however, the lack of desire to pick it back up could possibly be due to the inactivity you have been embroiled in; try writing one more article, the passion may return.
More good news!  Another positive may be evident.  If whilst the lack of productivity has been lacking, the idea and desire has maintained, this could be a very strong clue as to your desire to continue with this in the long run.  Although it is not ideal to put a project on the shelf (as usually, if prioritized correctly, there would be no need for this to happen), life does sometimes happen and your priorities and attention may have had to switch for a length of time.  If your desire for the task in question has persisted, this could be a very positive signal that this is in fact a choice that resonates with you.
By no means is this article attempting to suggest that procrastination of something you love is a positive thing, as if continued, nothing would be achieved.  But despite this, if you have the ability to again pick up the pen, you may have stumbled onto a winner.  Perhaps it is just a case of organization that is stopping you from achieving your goals, in which case, let us rejoice, because that is no biggy!  Organization is just another learnt behaviour, so crack on!