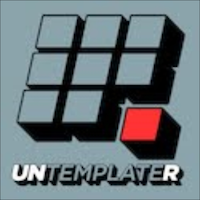 The Types of Motivation:
Everybody has something, or someone that motivates them. Ask your peers what motivates them.
As I see it, most people have a combination of two forms of motivation. One is what I will call survival motivation, and the other is emotional motivation.
Survival motivation is motivating because if you do not take action (to find food, shelter, water, and warmth) your survival is at risk.
Emotional motivation is motivating because if you do not take action (running a marathon for charity, working hard to support your family, becoming more successful than your father and grandfather), you let yourself down, and this is very troubling to most people.
Survival motivation is innate and most of us are lucky enough to satisfy our basic needs.
But each of us can choose our emotional motivation. If you are like me, you embrace in, and believe in the ability to improve yourself through rational choice. If you choose the right emotional motivation (for you), you will improve your life in wonderful ways neither of us can predict.
The trouble with emotional motivation is that there are so many types to choose from.
Some, like revenge, can be destructive. Some, like fighting for justice, can improve and strengthen.  Which one seems more common to you?
The Template of Motivation:
There is a template for what our emotional motivations should be that is fed to us by the media every day, and most of us buy into it. A lot of our friends, family, and co-workers do.
This template says you have to compete. It says you have to challenge yourself. It says your sense of self depends on how you measure yourself against your peers. It says there are winners and losers, and that being famous is more important than being unknown.
Do you buy into it?
I don't have a chip on my shoulder. Nobody tells me I can't do something (I don't want to prove anybody wrong). I understand it's OK to lose sometimes. I am not obsessed with dying with the most toys. I don't want to rule over anybody. Fame just doesn't seem that cool.
The template for emotional motivation doesn't say you have to love. It can't tell you how you will feel when you look back on your life in 60 years.
Loving and caring don't necessarily or easily result in awards, titles, ego, cars, inflated self-esteem, and restless determination. They also don't easily result in good TV ratings or in fitting in with our peers.
It's hard for us to accept the guarantee that love will result in the satisfaction we seek because the world we live in doesn't showcase it.
Look around you. How many people buy into the emotional motivation template?
What motivates you? Can you replace it with love?