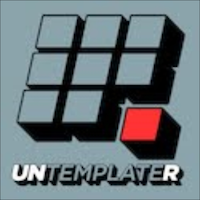 Think about it.
What if everything was free?
Why would anyone buy a PC when they can afford a Mac? What if you could go out and get that Porsche you've always wanted? Why would your car salesman still want to be a car salesman when he earns no profit from selling you any car?
What if anyone could afford an Ivy League education? Why would anyone go to a crappy community college if they could go to the Ivy League university and get a "real" education? Question, would anyone even go to school at all if everything was free?
What if everyone could afford enough food to eat everyday? Why would anyone eat at McDonald's if they can go to that new high-end healthy restaurant across the street and get better food for the same price?
What if traveling around the world cost nothing at all? What if going to Africa and India to help people cost you nothing at all? What if taking those dance classes cost you nothing at all?
Would you still have excuses for not doing what you love?
What if everyone could afford to buy high-end apparel? Would people put so much emphasis on Louis Vuitton when that local unknown apparel store has far better quality clothing?
If you're living with your parents would you still be living with them now that everything is free? Or would you go out, party, and get drunk everyday? Would you still be as constricted, self-contained, and responsible as you are now (I'm assuming you're responsible)? Would you still stand for it if your boss was being unreasonably rude to you?
Would you still be compliant when you have no financial reasons to be?
What would be the point of working at a job you hate in order to afford "your dream"; you already can! Would "credit" still exist? Would "debt" still exist?! Speaking of debt, what would "finance/get-out-of-debt" courses, blogs, and seminars be good for anymore? There is no debt!
Would so many people still want to be doctors, psychiatrists, and lawyers? They're services are free after all, meaning they're making the same as artists, photographers, and writers now. What would the perks of being a real-estate agent be? Everyone can afford mansions and you get a $0.00 income on every house you sell. Would entrepreneurs actually be entrepreneurs in order to improve people's lives (rather than the common purpose of being rich)?
Would stock markets and banks still exist? What's the point of having all that money if everything is free?
Why would being a millionaire, billionaire, or trillionaire matter anymore?!
Would it lead to a world devoid of crime and hate? What the hell would the point of robbery be? Why would anyone sell crack cocaine when they can already afford taking care of their family? Why would the abused housewife stay with her husband when she knows she doesn't have to rely on his income to survive?
If everyone can afford everything, would greed still exist? Would the homeless still exist? Would the broke still exist? Would welfare still exist? Would taxes still exist?
If everything was free, would the world be more equal and stable? Or would it be filled with pure chaos?
Would it lead to a world where everyone is actually doing what they love for a living?
Would everything be measured by the quality it brings to people's lives?