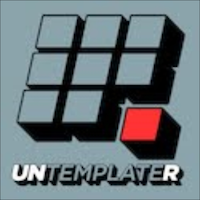 Three years ago I decided that I liked traveling so much that I wanted to make a lifestyle that allowed me to travel.  So, I did it.  After a year of saving money and planning, I went from Mexico to Argentina by land, learned Spanish, and made innumerable memories along the way.  I'm now in my second year of living outside of my home country, and I have no intentions of changing this in the near future.
Quite often I get people who simply say to me, "I wish I could do what you are doing."
And my answer is always the same: "You can.  What is stopping you?"
I usually leave my response there just to see what the other person says.  Typically it is a list of commitments that they have and they feel like they can't leave.  Maybe it's kids, or a mortgage, or a mound of debt, or a job, or pets that they feel like tie them into one spot.  Sometimes, it's just an emotional barrier of fear of the unknown or a fear of failure.
And then my usual response is "If you want to do it, then I think you can do it."  And then I usually leave it at that.
Quite often what happens is that people realize that any of the barriers that they have put up as reasons not to do long-term travel can be easily traversed.  They figure out on their own that kids and dogs can be brought along.  They think of a way to sell or rent their house while they are gone.  They realize that money is only an object if they let it be.
The irony in all of this is that they had all the answers to their own questions.  Sure, I can answer a lot of questions about my lifestyle.  I can tell you how I track my expenses.  I can tell you how I saved money for over a year to be able to quit my job.  I can tell you how I went about selling my car and my furniture.  I can tell you about a lot of things, but I don't need to.  The truth is you know the answer.  You just need to take the first step.
What we all need, including myself, is the ability to trust ourselves.  We need to trust ourselves that whatever obstacles come our way, we can figure out how to get through them.  We need to trust our decision making and realize that we'll probably make mistakes but that it's OK.  We need to trust that we don't know where the road is going and that we can make our own map.  All we need is this little bit of trust and we can take the first step.
And this is why I try not to dole out too much advice.  I'm not the expert in you.  The person who knows you the best is you.  I believe that you know what you need to do in order to live the life you want to live, and I believe that you know what is best for you.
So, think about what kind of life you want to live.  Now think about what is preventing you from starting that life.  Then ask yourself the question "What's the first step I can do to start living this life?"  I think you'll be pleasantly surprised by how easy it is to start.