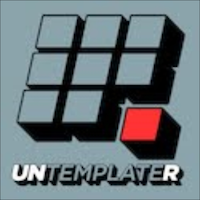 Floating. You, me and your little dog too. Whether you realize and accept it, we are all drifting in a slew of endless possibility. Or as I like to think, a grab bag of opportunity. Like standing in a money cage game, you can scratch and scramble for random twirling notes hoping you get lucky in life, or attack with strategy. Like eyeballing the big notes or opening your shirt parachute style and gobbling up all the bills.
This feeling of floating in the unknown is undeniably nerve wracking. Fear of choosing the path full of obstacles or walking through the slanted door has a way of hammering one more nail into your boot. A few more nails and you'll happily take what you can get. If it means you don't have to make another decision or possibly fail in numerous attempts to create the reality you really want, all the better. Possibility is overwhelming, the world is a bully ready to kick you when you're down, so why give a damn? Surviving for surviving sake is the best we can do. So you take the wide, meticulously clipped path with padded bumpers already awaiting you.
With today's economical climate it's easy to slip into such a jaded mentality. Opting for the most secure, I'll bet mind numbing, uninspiring gig you can quickly grab and stand on. A piece of granite you can glue your feet to. Believe me, I can relate.
After spending the last seven months traveling and working around Australia I have moved back to the states to find some granite. Scrounging for jobs I didn't know I'd need, saving every last penny, and living out of two backpacks in Oz was enough to launch me into survival mode. While the positives of my nomad lifestyle can't be denied, like sleeping under the outback stars and diving with Nemo on The Great Barrier Reef, I soon yearned for stability. The thought of a decent, steady paycheck and place to call home for more than a month made me drool a little.
In my gypsy situation it's to be expected, I suppose. After months of scraping by in an attempt to see and experience as much as possible, I needed a yin to my yang. But, even as I settle and sprout some roots back in San Francisco I realize it all comes down to perspective.
To grab or not to grab. To drown in overwhelming possibility and fear or chose to see the world as endless opportunity waiting patiently with open arms. It's an attitude change. Seeing what is really available to you versus through the blinders society has sculpted around our pretty little peepers.
As a blanketed the city with resumes upon landing, I found myself flipping between these two extremes. I was desperate for anything. Willing and able to apply and do just about anything for money. Don't get any naughty ideas here! And sometimes you do what you need to do to get by, make rent and feed a hungry tummy. Pure survival mode. I've learned to take all opportunities, follow all leads, network like a champ, and basically walk through lots of doors. Try new things, stretch and test my abilities.
By doing so the world becomes your oyster. I then was able to pick and choose my path and sculpt my experience.
So I turn the tables. How do you see your world? And more importantly is that how you want to see it? What steps are you taking now to possibly shift that view?