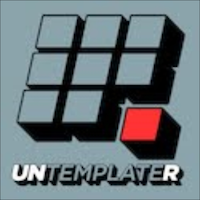 Three years ago, during the last semester of my senior year in college, I hit the job hunt hard.  Almost every weekend, I drove home for a job interview, looking for that perfect web/Flash developer position waiting for me in Chicago.  And there were a few offered to me.  I accepted one that sounded great.  Mission accomplished.
And then I graduated from college, moved back home, and BAM!
A really depressing thought descended on me: I would be sitting behind a desk from Monday to Friday for the next 40+ years.  The only days I could take a break were the days my employer designated as holidays or the days they'd so graciously given me as vacation time.  Or I could just get sick.  A lot.
The template was awaiting me.  So far I had progressed perfectly.  I'd successfully completed grade school, middle school, high school, and college, and had successfully secured a well paying entry level job in my career path of choice.
But then what?
Life.  That's what.  That really depressing thought turned out to be the most liberating thought I'd ever had up until that point.  I realized I now had the rest of my life to do what I pleased with.  A wide open canvas full of opportunity.
Sound too mushy for you?
Too bad.  It's the truth.
And it's not just me.  It's you, it's my brother still in college, it's my own future children.  Life after school is what we make of it.  Nothing more, nothing less.
You don't have to get a corporate job after college.
You don't have to find the love of your life after college.
You don't have to dread Mondays every week of your life after college.
But you can.  That's the beauty of it.  It's entirely up to you.  And there isn't a right or wrong answer.  If any of those three things sound like something you'd love to be doing, then absolutely go do it.  The point is that it's up to you, not the template.
For me, the untemplated lifestyle means doing what I love.  And what I love doesn't have to be what you love, or what your father loves, or what your grandmother loves.  I'm married now, starting a family, and buying a house.
Does that mean I've sold out and fallen back into the template?
Absolutely not.  It means I'm doing what I love, with those that I love.  For me, that means I'll be able to go to the planetarium on a beautiful Wednesday afternoon with my wife and kid.  Or we'll be able to go on a short vacation to Michigan during the week, if we want.
For me, it means I can live.
Isn't that what it's all about?