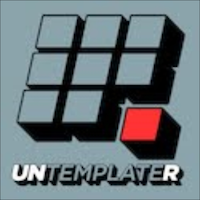 About a month or so ago I had one of the most uncomfortable conversations with my parents about my future and my beliefs, but like most times in life when you allow yourself to get uncomfortable, new and interesting possibilities open up. What possibility came up for me? Well, I almost gave up my dreams! Or at least postponed them.
I learned something new that day that really made me step back and think. I learned why my mother didn't go to college. Some how I never thought to ask why. Soon after high school she went to trade school and started working right away. I discovered that my mom had wanted to go to college, but she had witnessed her mother suffering and felt she had to start making money a.s.a.p. and take care of her. My mother, like most women made a sacrifice out of love. After telling me this she continued by saying, "you want to help people, start by helping your family." Guilt quickly entered my body from all directions, overwhelmingly. I felt selfish and in a short moment every desire escaped except for the need to do whatever I could to support my family.
I have always been family-oriented and family-motivated. I wanted to succeed for them, so that I could take care of them. My family's happiness was my happiness. I guess the more I grew as a person and learned about myself and what I truly wanted, the more those thoughts shifted and my definition of happiness changed. I still truly cared for their happiness but the source of their happiness no longer felt like my duty. Yet, what my mother said almost took me back to those old thoughts. After a short while the dreamer in me couldn't let it settle and consume me. Honestly, I don't know exactly what made me not give in but I knew I couldn't pretend to be okay with working any old job just for them.
Though I still want to dream and make my dreams happen this whole ordeal still has me feeling at odds sometimes. I mean I have always admired strong women who make sacrifices and give all that they have to make their families and others happy and stable. I admired it until I realized that they give and give to everyone but themselves and are sometimes the most unhappy people. The other day my friend's grandmother passionately suggested that we have fun with and make the most of our lives now before we marry some "ugly man and have some ugly kids" to take care of and commit to. Though funny this idea of giving up aspects of your self for others seems normal and even glorified in our society. The truth is most women end up in their 40s and 50s with an identity crisis. The truth is I can't get with it.
Give up your dreams and serve others seems like the message. Luckily, last year I learned something very beautiful and oh so important about our dreams and passions during my "passion crisis." I realized and am continually seeing that when you follow what ever it is that excites you in life and when you follow yourself, you are better able to help others! I think celebrities are the most obvious example of this. Take a singer like Alicia Keys. Singing is her passion and her success in it shows that she pursued it fully and didn't sacrifice it for anything else. This success has put her in a great position to help kids in Africa through her work with Keep A Child Alive. Don't you think a lot of people would have been better off if they had done what they loved?
I used to think that my passion was helping others until I realized, duh so is everyone else's! It is our gifts, talents, skills and the things that excite us…the things that we obsess about and even the things that make us sound dorky when we discuss them, that make us better able to help others. Our passions are where we can begin to give to the world. So, if you truly want to help your family, help your world….then follow your bliss. It will give you all the tools or at the very least the beginning of the tools you need to serve others while bringing you joy.
As for now I trust in my passions to make my life and the life of others better. Malcolm S. Forbes once said that "when you cease to dream you cease to live." I choose to live…what about you?